IAB lures Fairfax's insights manager to new research director role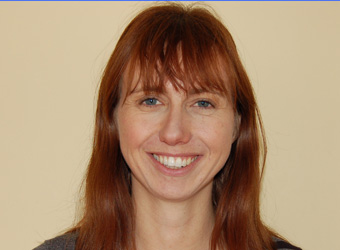 The Interactive Advertising Bureau Australia (IAB) is to fill the newly-created position of research director with Fairfax Media's current general manager of audience insights and research, Gai Le Roy.
The position has been created to simplify online audience measurement and provide advertisers with greater clarity and certainty around the effectiveness of digital campaigns.
Le Roy, who also spent 10 years as Ninemsn's insights manager and time at Nielsen and the IAB in the past, will return to the Bureau on 12 November to head up research, chair the Measurement and Research Councils and lead the Mobile Advertising Council in their measurement and research projects.
CEO of IAB Australia, Paul Fisher, says, "We are delighted to welcome Gai Le Roy back to the IAB as director of research. She brings extensive industry knowledge, project management and research expertise to her new role and I look forward to working with her again."
Le Roy says, "I can't wait to join the IAB team once again and am looking forward to being a part of such a progressive and growing organisation."
She will be tasked with reviewing IAB's research efforts to ensure it maintains its thought leadership on consumer behaviour, technology, brand, multi-channel marketing, measurement and analytics. It is hoped clearer insights will make it easier for media planners and buyers to plan, buy, optimise and post analyse online, mobile only and cross-media campaigns.
Le Roy's appointment is the latest in a number of recent senior appointments at IAB Australia including Nina Nyman who joined as events education and training manager in March and most recently Samantha Yorke who joined as the director of regulatory affairs in June.