iiNet taps into your pet's kinetic energy to power mobile broadband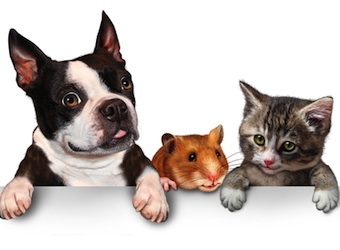 Updated 12:01pm 1 April 2014: April Fools. Clearly.
1 April 2014: iiNet today launches Pet-Fi, the latest innovation in Wi-Fi technology and the world's first pet-powered mobile broadband solution.
Powered by your pet's kinetic energy generated by movement, eliminating the need to charge batteries, Pet-Fi not only represents a revolution in connectivity but also an opportunity to save energy and reduce impact on the environment.
With a range of 30 metres, and a handy small electric shock feature which encourages your pet to stay within range, Pet-Fi allows customers to access our superfast 3G and 4G mobile broadband networks at home or on the go.
iiNet R&D product manager, Simon Watt was proud to be able to offer customers this cutting-edge technology.
"At iiNet we are committed to sourcing the latest in innovative products that are practical and make our customers' lives easier, while also helping them harness the power of the Internet," he said.
"We know our customers love their pets and enjoy having them close by, so I am proud to say they can use Pet-Fi to transform their beloved furry friend into the ultimate, and adorable, Wi-Fi hotspot and mobile broadband modem.
"Pet-Fi is password and MAC address protected, so the connection remains safe and secure. This allows customers to take their pet for a walk in the park, or a drive in the car, and still enjoy secure, fast mobile broadband access on the go."
Pet-Fi is available in a range of sizes, to accommodate pets of all shapes and species. Pet-Fi 3G is designed for medium-sized pets (including cats, rabbits and ferrets), Pet-Fi 4G is for larger pets (including dogs, pigs and ponies), and Pet-Fi Mini is suitable for even your smallest pets (including lizards, birds and hamsters).
To use, customers simply clip the lightweight Pet-Fi dongle to the pet's collar and can immediately start enjoying fast wireless internet access on a smartphone, tablet or laptop within 30 metres of the pet.
Pet-Fi dongles are water-resistant and shock-proof, so they won't restrict your pet's daily routine, exercise regime or playtime.