Pop-up stores head online: super trendy Aussie ecommerce company debuts world-first technology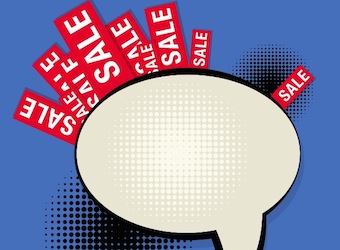 Updated 12:01pm 1 April 2014: April Fools. Bigcommerce assures us that stores running on its platform will not self destruct at any time. If they do, we recommend contacting your system administrator.
Sydney 1 April 2014: Ecommerce platform vendor Bigcommerce has today announced a new short-term lease model, called Popcommerce, ushering in a new era of high-traffic, low-maintenance ecommerce.
Once a domain limited to physical stores alone, digital pop-up shops provide unrivalled flexibility with no commitment.
The new platform offers the same functionality that every Bigcommerce store has and can be set up in minutes. However, each online pop-up store powered by Bigcommerce will self destruct exactly 14 days after launching.
With an innovative 'drag and drop' interface that incorporates pre-designed themes like 'exposed brick' and 'paper mache', Popcommerce helps retailers create an authentic and rustic feel in seconds. Creating a hipster themed pop-up store online couldn't be easier.
Key features, according to the company, include:
Set up in minutes,
beautiful, responsive themes with authentic, earthy, organic designs,
integrated blogging software that converts posts to handwritten letters mailed to customers,
pop-up University, an online learning centre where you can hear from the best pop-up store entrepreneurs in the world, whose names we can't remember, and
self-destruct feature to ensure the pop-up store disappears after 14 days.
Eddie Machaalani, co-founder and co-CEO of Bigcommerce, said that while pop-up stores were a hit in the offline world, there was no infrastructure in place to enable them online.
"We know our announcement today is a big gamble, but extensive research indicates a huge potential in this new sector," Machaalani said.
"Malls and shopping centres are noticing the trend, adapting their business models by offering a larger proportion of short-term leases to small businesses. The pop-up store phenomenon is not going away anytime soon, and now it's making its way online.
"We've been closely following the trend of physical pop-up stores around the world, and they are growing in popularity. The pop-up model not only gives small boutique stores the ability to occupy retail space that would've previously been out of their budget, but from a marketing perspective, it enables them to generate excitement and buzz about their brand and get their products in front of new customers.
"With the launch of Popcommerce, we're giving entrepreneurs and small businesses the chance to finally run an entirely online pop-up store. We're incredibly proud of this world-first offering."