Is better customer support coming at the expense of your customer experience?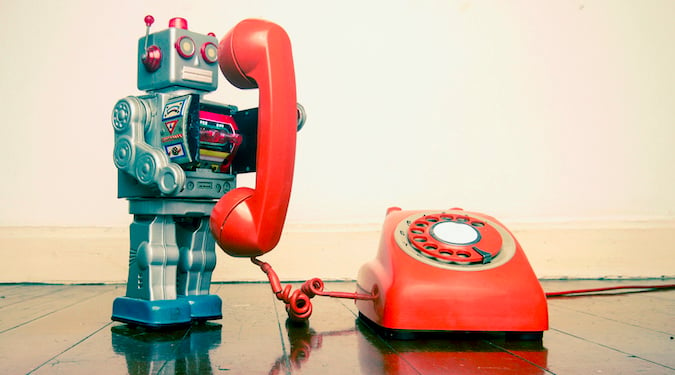 Are we finally approaching an era free from call centres? Is that even what we should be aiming for? According to Stephen Altrogge, brands should be answering questions far before the customer is asking them.
When you think of providing service to a base of customers, what comes to mind? Accessible, multi-tiered communication outlets? Empowering knowledge base that promotes self-service support? Immersive service mechanisms that anticipate customer needs and reduces their reliance on traditional assistance?
That final idea is certainly one towards which many companies strive. Enhance a client's engagement with your brand to the point that you no longer need to invest heavily in reactive support. Instead, yours is a proactive experience.
But is that achievable? Of course, traditionalists say you'll never get rid of the old school support centre. Things go wrong, and consumers need someone to talk to. In a few instances, maybe that's true, but the modern business world demands a different way of thinking. In fact, its consumers who are the loudest voices looking for a change. And they are no longer seeking support, but instead demanding an experience.
Support versus experience
So what's behind the recent push to draw a distinction between basic support and the more immersive CX? Both certainly fall within the broader idea of a customer's journey when engaging with a brand. Why separate the two?
Because they are two vastly different approaches – one stunts how a customer engages with a company and the other enhances that interaction.
For instance, according to a customer service study by Kim Flaherty for Nielsen Norman Group, when a consumer contacts a customer service line it's for one of four purposes:
they encounter service problems

they are unable to complete an action due to roadblocks
attempts to find data or guidance are met with either missing or confusing information, or
their engagement with a particular channel results in a perception of complexity.
In every case, a problem knocks the customer off their journey, forcing them to seek out remedies on their own. Now, what once was a positive engagement becomes a negative experience – the initial breakdown in the product or service and then the resolution effort by contacting 'support'. Of course, this may provide the client with the desired solution, but it is ultimately nothing more than troubleshooting.
There is no meaningful interaction or immersion into the brand other than: 'your product created an issue, and I need your company to fix it'.
Related: Tackling touchpoints – making the most out of memorable brand experience »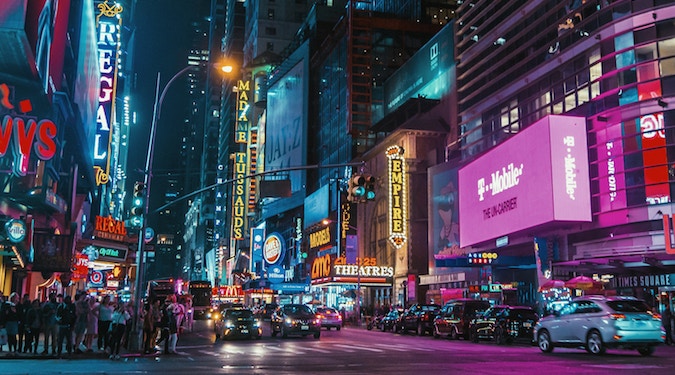 Greater experience, greater service
Now consider these same scenarios with the approach of enhancing an experience, versus just reacting to a concern.
With service related issues, build up your service platform through AI automation, eliminating cumbersome manual workflows and instead streamlining processes. With roadblocks, remove them long before a customer faces one. Anticipate needs or shortcomings in your platform and build in workarounds and options to keep your customer's engagement on track.
When contemplating the information your clients need, never assume something is unimportant. Create a knowledge base that allows them to discover your brand for themselves.
Finally, understand how individuals perceive your brand. Make sure the tools you provide are easy to use and present a clear benefit. If they still need to engage directly, create flexible communication channels.
Leverage tools to expand the CX
What does broadening your service platform mean for your organisation? Enhancing the CX de-emphasises a clients need for support. But this goes beyond added automation or improving your website's copy.
When you set out to create a fully immersive CX, you also build up every aspect of your firm's operations. For example:
i

ntroducing software to monitor your procurement and shipping activities means eliminating supply line congestion, and

utilising automated funnels – both for marketing and after-conversion service – puts you closer with those contemplating engagement as well as keeping you in touch with current and past clients.
Move beyond basic copy and build a knowledge base that employs video, online courses and webinars. Create your company's own university. Generate interest so that your client base wants to learn about your company.
Of course, optimise and scale to suit the need and size of your organisation, but move beyond the static mindset of just merely providing support. Create an experience the connects your brand to your audience and keeps them engaged.
Final thoughts
Will we ever truly eliminate the need for traditional levels of support? It's unlikely.
After all, things break, and we sometimes fail to meet expectations. It's the nature of companies and customers, products and services.
However, you can minimise that need through the creation of an immersive, intuitive customer experience. An experience that no longer requires classic support structures, because a more holistic approach provides your clients everything they need.
To reach this goal, learn about your audience. Recognise the channels they use to engage with your brand. Create processes that remove the barriers between their questions and your solutions. Mesh technology with service so that the experience an end user receives from your company is a natural one.  
From day one, a customer should understand what your company stands for, providing them an experience will ensure they know that you ultimately stand for them.
Stephen Altrogge is a freelance writer from Tallahassee, Florida, focusing on marketing, technology and the way they intersect and interact.
Further Reading
Image copyright: Charles Taylor