Jeep's giving away a block of land, no purchase necessary
Jeep Australia has launched 'Grand Land', a campaign in which people who test drive a Grand Cherokee will enter the draw to win a $100,000 block of land.
The campaign will allow the winner to choose between over 350 blocks of land throughout Australia – all of which are situated in areas which showcase Australia's rugged landscape, and in turn, the all-terrain capabilities of Jeep Grand Cherokees.
An interactive map of Australia on jeep.com.au will allow contestants to browse land for sale, and the prize will include a property manager to help winners secure their land.
The competition will feature a TV ad campaign, which will be supported by a strong online push via the Jeep website's competition page – which utilises realestate.com.au's property listing platform – as well as radio and outdoor.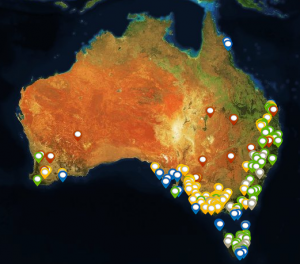 Created by Cummins & Partners and launched in conjunction with realestate.com.au and Maxus Melbourne, the campaign and prize draw will run until the end of April, and aims to communicate the message 'the Grand Cherokee is packed with features for all-terrain performance, the only thing missing, is somewhere to drive it'.
"There's a really good fit around the Jeep 'go anywhere, do anything' mantra, which obviously leads into what we embody as a brand, which is 'don't hold back'," says Zac Loo, FCA Australia director of product and marketing.
"The test drive is really the element we're pointing people towards, but obviously from us there's a strong tie-in with our brand, we think it fits really nicely as part of our brand architecture" he says.
"Unlike a lot of other competitions, there's really no strings attached, no one has to put down any money, they don't actually have to be an existing, it's just bringing people to our dealerships to test drive the vehicle. It's opening it up to all Australians," says Loo.
The number of test drives for the duration of the campaign will be a key metrics determining the success of the promotion, as well as brand engagement and other factors measuring campaign reach.