Job market report: are your marketing skills in high demand?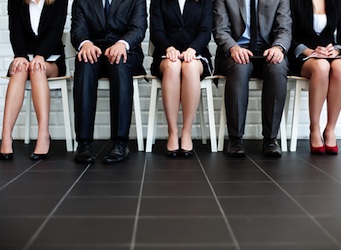 Hays recruiter has released its 'Quarterly Hotspots' list of jobs in demand, which points towards the evolution of Australia's job market.
Marketing generalists, brand managers and media liaisons are in demand at present in Australia's sales and marketing sector according to recruiting experts Hays Sales & Marketing.
"The gloss has gone off the resources and mining sector, and we are moving away from a two-speed economy to a system of micro-economies that are creating pockets of employment opportunities – even in the most challenged sectors," says Senior Regional director of Hays sales and marketing, Peter Noblet.
"Demand is not evident in every function in every location, but there are pockets of specific skill shortages," he says.
"Employers are replacing departing staff and making selective staff investments in roles that can add immediate value to their business."
But Noblet warns that employers have high expectations when they recruit. "Employers will only make job offers to the top tier candidates. They are still looking for industry specific skills and background that matches their industry.
"Job losses tend to be more visible than job gains, but we are seeing more jobs created than lost and there is still tempered confidence in the market and in a number of sectors.
According to the Hays Quarterly Hotspots list, demand exists for the following skilled professionals in Australia's sales and marketing sector:
Analysts – Demand exists for sales, campaign, marketing and category analysts. These professionals are sought since it is increasingly important to track and monitor sales performance and forecasting as well as monitor campaign effectiveness as budgets tighten.
Marketing generalists – Hayes report a shift back to employers wanting a marketing executive or manager with experience across traditional marketing, digital, events and comms.
Marketing & Brand Managers – A shortage of quality high level strategic marketing specialists with both online and offline experience is being reported.
Digital and Online specialists – Expanding digital teams has seen digital roles become more specialised. SEO/SEM and social are the two specialist areas most commonly sought. Given the increased use of social media and the number of technologically savvy consumers, organisations want to recruit these professionals in order to stamp their footprint in the online and digital mediums available. This includes video marketing and an easily accessible website.
This need is also seen in the public sector as the government looks to engage online as its primary approach to information dissemination. Therefore we are seeing an increased need for candidates who are capable of managing online communications functions.
Web Content Administrators – Updating internet and intranet sites and making them more accessible and user friendly is a priority for many organisations at present, which is fuelling demand for web content administrators.
Media Liaison – High demand exists in the public sector, particularly in the government sector as state and federal elections approach. Outside the public sector, demand exists for media officers across media, marketing and communications teams.
Communications and Public Relations Managers – These professionals are being added to teams to work across projects and to communicate an organisation's message to the market as well as to employees.
Stakeholder Engagement – Looking after crucial stakeholders and engaging with them properly remains an important focus for many organisations.
Community Engagement – The community voice is becoming more and more important and consequently good community engagers are in high demand.
Annual Report Writing and Editing – We are seeing an increased need for these professionals, with a particular focus on people capable of completing the online reporting.
APS5 General Communications – There is an increase in the generalist need across government to support communications activities at the APS5 level.
Fundraising and Sponsorship – We have seen a growing trend from not-for-profit organisations to expand and grow their teams in this area.
Business Development Managers – We are seeing high demand for Business Development Managers (over $80,000) in most technical disciplines including manufacturing, industrial, FMCG and professional services, as well as Business Development Executives ($50,000 to $70,000) with three or more years experience across all industry sectors. Businesses are looking at how they can grow business, which requires aggressive hunters with experience introducing new sectors to market.
Sales Representatives/Executives – Employers are looking for candidates with local networks in order to stay ahead of competitors and grow their business by adding new accounts. New business development and sales skills are generally in shorter supply compared to account management and therefore there are almost always opportunities for candidates who have a proven history of bringing new clients to a business.
Key Account Managers – New financial year budgets have allowed businesses to invest in these professionals once more.
Source: Hayes recruitment press release.