Kmart takes road less travelled, slams discount-reliant retailers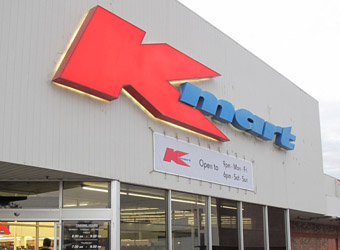 Kmart boss Guy Russo has slammed retailers for destroying the word 'sale' and says he won't focus on ecommerce for a few years yet in a spray aimed at 'outdated' retail models.
Russo criticised the retail industry's reliance on discounts, telling the Australian Financial Review that retailers are charging customers too much and should be focussing on optimising their business models rather than using discounts to drive sales.
The pricing model of marking up products and then offering discounts to stimulate sales is an outdated one according to the former McDonald's chief, who's taken Kmart's before tax earnings from $109 million in 2009 to a forecast $236 million this year.
Under his supervision, Kmart has adopted a pricing model of offering consistently low prices, with prices across Kmart's range having fallen by 30 to 50% during the past three years.
"The word 'sale' has been destroyed – they're not sales, they're retailers trying to drive customers in every week to one particular area," Russo told the Fin Review. "The best you can offer for consumers is the best price you can 365 days a year – that way the consumer decides when they want to shop."
In an interview with Business Spectator, Russo said his priority for Kmart would be to continue to improve efficiencies to pass on even cheaper prices, rather than launching a more comprehensive online strategy.
"I can guarantee that it would be a lot cheaper still to buy at Kmart than to buy something on the internet. It would cost you more for the taxi fare to even get there or the courier to drop the product off."
Kmart is three years into a 10-year turnaround plan, which will see prices fall even further as the company rationalises its product range, optimises distribution, improves service and offers more private label goods.
"There's so much more opportunity for friendly and faster service at the store. And there's still a lot more opportunity to drop prices even further for that customer that wants to go outside of his four walls at home and enjoy a great shopping experience."
"Maybe in a few years' time I'll have a look at it [online retail], but I've still got so much more opportunity to get those jeans down even cheaper, to get that crockery down even cheaper, and plates and things that people need."
Russo says ensuring stock is always available in store is one way to prevent customers from turning to online shopping in overseas stores.
Image credit: jcartz.