Same lion, new kit for English Premier League
English football Premier League has  launched its new app icon friendly brand image for the 2016/'17 season.
The new brand re-magines the iconic crowned lion, but drops the title sponsorship and will carry no main sponsor as of next season – the prievous brand name was Barclays Premier League.
The new brand, developed by DesignInc features a rounded-edged sans type, and a colour palette which leans away from the old red, white and blue, in favour of colours which could not be associated with any of the league's club colours.
Interestingly, one of the main reasons of the choice of the new brand logo, was for its ability to be a recognisable app logo on mobile devices.
"The real driver behind (the new look) is this kind of digital, broadcast-first approach – make it work as an app icon, and worry about everything else after", says DesignStudio ECD Stuart Watson in an interview with Creative Review UK.
"The old logo didn't couldn't invert, it didn't work small" says Watson.
To market the rebrand, the Premier League have released a film which promotes football as an inclusive pastime, and shows players engaged in community projects, children playing football and as well as competition footage.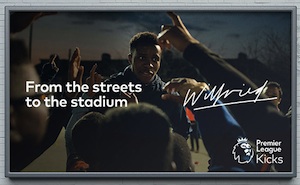 The brand's primary colours are set to change every three years, and also lend themselves to delivering different messages via slight colour changes – a dark purple logo on a white background to look serious, while bright colours on bright background for a lighter image when talking to children or for community events.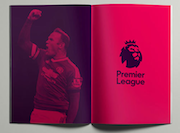 For Stuart Watson, this demonstrates the new brand's flexibility, "from talking to a 6-year-old child, to a 60-year-old politician, from lobbying in parliament to talking in primary schools… We had to prove the system could stretch and flex, not just in broadcast in digital, but also in the messaging spectrum", he tells Creative Review UK.
Here's the outgoing lion logo and Barclays Premier League logo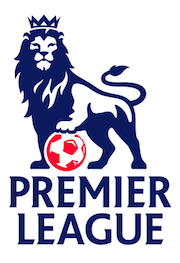 Check out the promotional film.
Images an information from itsnicethat.com, creativereview.co.uk and wearedesignstudio.com