Local rags part of community DNA, most trusted media source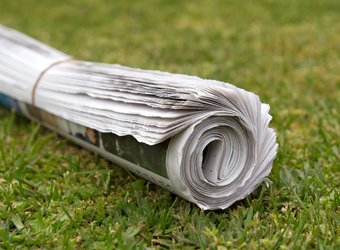 Regional and community newspapers are part of the DNA of local communities and look set to weather the storm better than metropolitan titles, according to a study.
Research conducted by The Newspaper Works among almost 1600 regional and community newspaper readers found the 'local rag' continues to enjoy a strong relationship with Australian readers and is among the most trusted source of information.
Each of the three tiers of newspaper publishing – national/ large metro, regional and community – play a meet different needs for readers, according to the research. While national and large metro newspapers provide their readers with a world view and are seen as the authority on the big picture issues, regional newspapers plays the role of a trusted advocate for local concerns and community newspapers are used as a source of information to get involved in the community.
Tony Hale, chief executive of The Newspaper Works, says the research shows the importance of local newspapers for local businesses. "It provides many reasons why advertisers should look at using regional and community newspapers as both a supplement and to complement other media in order to reach highly engaged and motivated audiences in singular ways," Hale says.
The study also found readers engage more deeply with regional newspapers than with TV and radio. They're twice as likely to have enquired about a product or service because of a regional newspaper ad than one played on local radio.
Regional papers are also a stronger prompter of traffic to store, with readers nearly twice as likely to have visited a store or business because of a newspaper ad than as the result of an ad on local TV. Community newspapers emerged as even stronger drivers of footfall, with respondents claiming they're more than three times as likely to visit a store or business because of a newspaper ad compared with one seen on local TV and almost twice as likely as for letterbox catalogues and flyers.
Readers of community papers are also more than ten times as likely to enquire about a product or service as a result of a newspaper ad compared with outdoor advertising.