Digital wizard Guy Kawasaki to visit Australia for charity event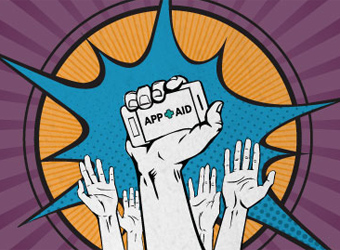 The man who described Steve Jobs' first Macintosh as a "revolutionary piece of crap" – high-profile venture capitalist and marketing thinker, Guy Kawasaki – is to visit Australia in September.
Kawasaki, an author and Apple's former chief evangelist, will be in town to judge the Vodafone Foundation's App Aid event, a 48-hour 'hackathon' which brings charities and developers together to 'code for a cause'.
The event will see developers build an app for ten charities selected to take part. So far seven charities have been shortlisted, including St Johns Ambulance, the Leukaemia Foundation, Oz Harvest, Starlight Children's Foundation, NSW Wires and The Centre for Volunteering. The remaining three places are being decided by public vote on Vodafone's Facebook page.
Head of the Vodafone Foundation, Demelza Farr, describes Kawasaki one of the most revered and influential innovators of our time: "Mr Kawasaki brings with him incredible insight and experience that will be invaluable to the developers and charities participating in App Aid."
Kawasaki is the co-founder of 'online magazine rack' Allltop and the author of 10 books, including Enchantment, Reality Check and The Art of the Start. He has an aggressive approach to Twitter which has seen him amass over 1 million followers by tweeting constantly throughout the day using tweet 'ghostwriters' and responding to direct messages as a matter of courtesy.
The app declared the most innovative will score the charity it was developed for a $30,000 donation while second place will receive $10,000 to support further development of the app prototype.
In addition to Kawasaki, the judging panel for App Aid will also feature Bill Morrow, Vodafone Australia chief executive officer, who most recently served on the Virgin Group Advisory Board for Richard Branson, prior to joining Vodafone Australia in March.
The event is judged on September 22 and applications for developers to take part close on Monday 17 September.