Mark Buckman to leave Telstra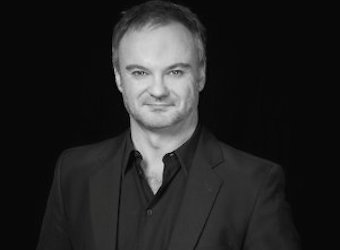 Mark Buckman is to leave Telstra and return to the UK for personal reasons, leaving the telco needing to find replacement heads of both media and marketing.
Telstra confirmed to Marketing this afternoon that group managing director, media and marketing, Mark Buckman, has made the decision to relocate to the United Kingdom due to family reasons.
Gordon Ballantyne, group executive of Telstra Retail thanked Buckman for the outstanding contribution he has made to the company.
"Since joining Telstra as the chief marketing officer in 2011, Mark has played a pivotal role in helping to transform the company into a vibrant and engaging brand and an organisation with innovative and creative content for the customer," Ballantyne said in a statement to Marketing.
Buckman's success as CMO led to the expansion of his portfolio and responsibilities in 2013 when he was appointed head of digital media and IPTV in addition to his CMO role.
He oversaw the launch of T-Media, the new online home for Telstra's premium content partner brands in news, sport and lifestyle and increased growth in Telstra's IPTV in Australian homes.
Buckman was appointed to the CEO Executive Committee as group managing director, media and marketing in March 2014, taking responsibility for all of Telstra's brand and digital media growth activities.
"Mark has left a wonderful legacy at Telstra, and this extends to the extremely capable and talented teams he has led," said Ballantyne.
"We are working with Mark on a smooth transition over the coming months."
The company will be searching for replacements for both of  Buckman's responsibilities, head of marketing and head of media.