Marketers must adapt as TV goes social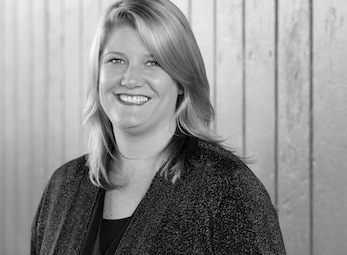 In recent years we've seen fundamental changes in the way in which we not only consume but create, share and interact with media. TV and digital media have converged through audience demand to provide more opportunities to engage and talk about your favourite TV shows or sporting events than ever before, and significantly, beyond the hour the TV show may be televised.
We know that the audience for Australian TV favourite Home & Away starts the day by reading official Home & Away Facebook posts first thing in the morning, they then watch sneak peeks of that night's episode during lunchtimes and after school, and then in the evening they log on while the show is airing on Seven to talk about the latest storyline involving their favourite characters. Half an hour a night of TV is not enough for these passionate fans. The challenge facing marketers is how to adapt strategies to keep up with these evolving media experiences across the day and to take advantage of the new opportunities they offer brands.
These 'new' media experiences are characterised by two things: active audiences and hybrid channels. In the case of TV, we've seen a significant amount of crossover in how audiences share and form communities around TV brands and their favourite sporting teams. This used to be the water cooler conversations the day after broadcast. Now, with the increased usage of digital technologies, these conversations are happening in real-time while the show is being broadcast. Research conducted by Yahoo!7 into the viewing habits of over 7000 Australians found that 41% post on Facebook and 36% call or text while watching TV – about the show they are watching.
Viewers have always had a clear desire to participate in a broadcast and now with the growth in smartphone technology it's much easier to do this in real time. The key challenge for publishers and brands is how we make this simple for everyone, whether you are a mum with three children who loves watching dramas or a teenage boy who is fanatical about the Sydney Swans. We want to help these viewers connect with other fans, make it easy to share opinions in one place and reward our most loyal fans by giving them access to exclusive content and their favourite celebrities.
Marketers now have an exciting opportunity to implement a cross-platform approach to how they structure and measure the success of their campaigns. Some TV programmes are already incorporating digital media platforms into their format, often extending how they traditionally canvass audience interaction. Showcasing Facebook posts and tweets in the broadcast is becoming increasingly common for reality and other live programmes so viewers can take part in the show and have their opinions heard.
Yahoo!7's FANGO app provides a live audience participation platform so viewers can discuss shows, access the official Twitter and Facebook conversations in one place, take part in live polls and test their trivia knowledge. These social conversations can also be harnessed to provide more interaction with our fans and new opportunities for our advertising partners to reach and also reward audiences through badges and real prizes as they move across different devices during their media day. As our expectation of brands shifts, so does the expectation of reward for loyalty, which is why building brand advocates through points, badges, prizes and exclusive content is a powerful driver for ongoing interaction and peer-to-peer recommendations through social channels.
In My Kitchen Rules this year we offered audiences the opportunity to score the dishes as they were being served on screen. In previous years we saw viewers do this off their own bat via the official website, Facebook and Twitter. Using FANGO allowed us to deliver even more value to viewers by airing their viewer scores results on screen as part of the broadcast. We also saw this during the 2012 Australia Tennis Open, where ANZ Bank sponsored the 'Open Mic' segment. This allowed users to send in questions for commentator Jim Courier to ask players in post-match broadcast interviews.
From a marketing perspective Social TV can also provide insights into how audiences are engaging with TV programmes. Marketers can track audience reactions to their TV shows, look at the demographic breakdown on different digital channels and also reward fans based on their level of interaction and socialisation. There are a few ways that advertisers can get involved in these second screen experiences:
Leverage mobile devices during live events when audience attention is split between two screens and fans who might also be at the actual live event,
incentivise users to share their brand by offering badges and prizes linked to interaction on social media,
sponsor second screen content – go behind the scenes of your favourite show or see chef's tips exclusively,
include hashtags in advertisements to help users find official conversations, and
sponsor real-time social conversations as they are displayed on TV.
The rise of Social TV is also driving a new generation of television jobs. Welcome to the fore the 'Social TV producer' – a person who is tasked with ensuring the TV content is constructed, filmed and edited in such as way as to be most conducive to social interaction before and during when a show is broadcast on TV. Yahoo!7 and Channel Seven already have several of these social producers working on prime-time programmes to ensure that shows are utilising and implementing social components to maximise audience engagement. Social TV teams work alongside the production teams at Channel Seven to ensure digital is involved from inception of a TV show. There are always programmes that will encourage more interaction, but as with content on any platform, the best way to socialise is to tell a great story that people want to talk about outside of the show.
Social media is no longer just an online phenomenon and the socialisation of TV heralds increasing cross-media interactions which have far-reaching implications for marketing and communications. It also helps to dispel the myth that the internet was killing television. What we will see as both platforms evolve and continue to align is a symbiotic entertainment experience and in the future the success of a show may also be judged on its social metrics in addition to traditional TV ratings. Furthermore, marketers stand to gain significantly as audiences and technology evolve and converge and those who start adapting now will have a distinct advantage in the future.