Media Monday: Netflix plans QE2 epic; Facebook hopes video ads will bring brand dollars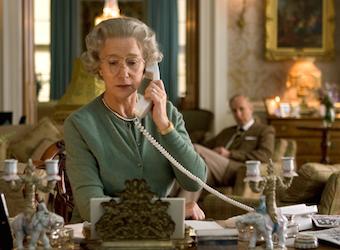 Facebook launches 'Premium Video Ads' in Australia
Facebook introduced Premium Video Ads in the US in March as a way for advertisers to drive branding objectives on Facebook. Now it's introducing these ads with a limited group of advertisers in select international markets including Australia, Brazil, Canada, France, Germany, Japan and the United Kingdom.
Premium Video Ads are designed for advertisers who want to reach a large audience with high-quality sight, sound and motion. Each 15-second video ad will start playing without sound as it appears on screen and stop if people scroll past. If people tap the video, it will expand into a full-screen view and sound will start.
Ten's job cuts could include Meakin
Ten CEO Hamish McLennan blamed a soft advertising market and disappointing ratings for the 150 jobs he last week announced would be cut at the network. One casualty is Wake Up, a show introduced by McLellan himself only six months ago, and one he said would be allowed to settle in over a matter of years. The axing has left star Natarsha Belling, a popular newsreader previously, without a role at the network.
But the major casualty for the network's future is its news programming, of which up to half the staff will be cut, only Ten Eyewitness News, at 5pm, will continue (obviously, given it often wins its time slot). It will continue to be produced in each market, but some commentators have questioned the network's ability to provide credible coverage off the smell of an oily rag.
"I'm sure our news teams everywhere will do their level best to produce a classy and watchable bulletin every night of the week," Peter Meakin, Ten's head of news ands current affairs told The Aus.
For Meakin, however, there are suggestions this morning that his future at the network is in doubt, with the AFR reporting that he is 'considering his position'.
Netflix planning epic series on QE2
Netflix, the TV and movie streaming platform that has ventured out into original programming with the likes of House of Cards and Orange is the New Black, has an epic in the works: a series about Queen Elizabeth II (the monarch, not the ship).
The Guardian is reporting sources who say the series is inspired by (but not based on) the play The Audience, which was written by Peter Morgan, who also wrote the 2006 film, The Queen, both of which starred Helen Mirren as the Queen.
There is no news yet as to who will star in the series lead role, but given its plans to document the six decades of Her Majesty's reign, we can probably expect multiple actors, as well as multiple lavish periods re-creations.
Morgan is combining with Stephen Daldry (Billy Elliot) to create the show, called The Crown.
SBS recruits Jimeoin as 2014 World Cup jester
Every major sporting event needs its off-beat nightly entertainment show, and for SBS' coverage of the 2014 FIFA World Cup, that's coming courtesy of "beloved comedian and state-appointed football tragic," Jimeoin.
The show is called The Full Brazilian and will start on Friday 13 June at 7:30pm on SBS ONE.
The show will feature musical acts, celebrities, sportspeople, as well as daily catch-ups with SBS football gurus Les Murray and Craig Foster live from Brazil.
Jimeoin says: "I'm delighted that SBS has asked me to be a part of their World Cup coverage. I'm disappointed that I have to do it from Australia but considering what happened the last time I was in Brazil… it's probably a good call."
Nazeem Hussain (Legally Brown) will be the show's man on the ground in Brazil.