Media news: ARM rolls out digital subscriptions, AdShel Live is live, CarAdvice campaign, Fairfax audience figures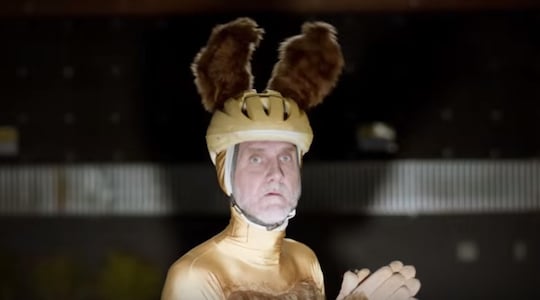 In Australian media news this week, Australian Regional Media rolls out its digital subscriptions across all its regional Queensland mastheads; Adshel Live goes live with big brands on board; CarAdvice launches 'The Advisors' campaign; Fairfax Media shares its Nielsen online rankings; and FreeviewPlus-certified TVs are dominating smart TV sales.
ARM rolls out digital subscriptions across Queensland mastheads
Australian Regional Media (ARM) is extending its metered content model and digital subscription packages across all of its daily news titles from tomorrow.
ARM successfully trialled the model in August with Toowoomba's The Chronicle.
The model allows visitors to view 10 articles per month before being asked to subscribe. Subscribers can pay $3 a week for the first three weeks, and membership includes full access to the chosen masthead's website, mobile and tablet apps and print digital replica.
ARM has also done deals for digital subscribers with News Corp Australia, Presto and The Washington Post.
ARM mastheads adopting the model are:
The Daily Mercury

– Mackay,

The Morning Bulletin –

Rockhampton,

The Observer –

Gladstone,

News-Mail –

Bundaberg,

Fraser Coast Chronicle –

Fraser Coast,

The Gympie Times –

Gympie,

Sunshine Coast Daily –

Sunshine Coast,

The Queensland Times –

Ipswich,

Warwick Daily News –

Warwick,

The Northern Star –

Northern Rivers, and

The Daily Examiner –

Clarence Valley.
Click image to enlarge. 

Adshel Live goes live with big brands on board
Adshel has switched on its digital street furniture network of 270 screens with launch advertising partners Arnotts, Commonwealth Bank of Australia (CBA), Helloworld Limited, Singtel Optus, TAG Heuer and Telstra.
Travel company Helloworld Limited's CMO Kim Portrate says the company has signed on with Adshel for a year to offer consumers inspirational content and exclusive travel deals.
"The network's inherent flexibility and agility makes it possible to share inspirational content, deals and promotions with consumers in real time," she says.
"This unique and dynamic advertising platform gives us much more than an opportunity to share visually inspiring destinations to the consumer."
CarAdvice launches new campaign
Automotive publisher Caradvice.com.au has launched its first mass market advertising campaign in partnership with agency The Monkeys.
'The Advisors' campaign aims to demonstrates the extreme lengths CarAdvice journalists go to when reviewing new cars.
The Monkeys ECD Scott Nowell says:
"The CarAdvice journos really do test every detail of every new car, so it's kind of hard to exaggerate the lengths they go to. 'The Advisors' campaign celebrates this attention to detail in a way that stays true to the brand's commitment to being entertaining rather than boring people to death with car waffle."
'Headlights' (editors cut: 65 seconds)
'Headlights' TVC
Fairfax Media's Nielsen online rankings
Fairfax Media has released highlights from its Nielsen Online Ratings audience data for September 2015.
Smh.com.au attracted an audience of 3.38 million during September 2015,

theage.com.au attracted an audience of 1.81 million on desktop/laptop,

AFR.com boosted its online audience 24% year-on-year to 538,000,

brisbanetimes.com.au's September audience was 834,000,

WAToday's September audience jumped 73% year-on-year to its largest-ever audience of 651,000, and

The Canberra Times grew its audience 5% year-on-year in September to 502,000.
Freeview dominating smart TV sales
30% of Australian homes now have internet-capable TVs, according to the Australian Multi Screen Report for Q2 2015, and 83% of all smart TV sales are from FreeviewPlus panel TV manufacturers.
There are now 10 FreeviewPlus-certified manufacturers in the Australian market including Sony, LG, Samsung, Hisense, Changhong, Hitachi and Bauhn.
"Australians are known as early adopters and the market is developing rapidly as we are leading the way with the level of FTA services and user experience available via FreeviewPlus," Freeview CEO Liz Ross says.