Melbourne Storm membership cards replace cash at AAMI Park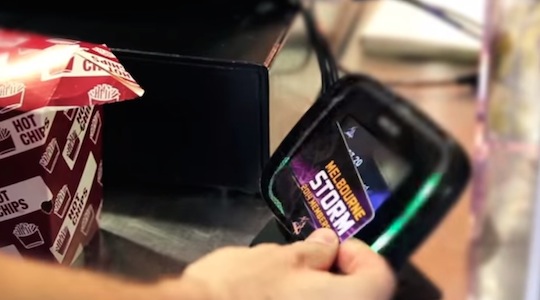 Melbourne Storm members are now able to use their membership cards to make contactless payments for food, drinks and merchandise when attending games at AAMI Park.
Partnering with AAMI Park stadium to create Australia's first 'smart stadium', Vix Technology has embedded their SmartSite® technology into all Storm membership cards.
Combined with the rollout of contactless reader hardware at AAMI Park, this technology allows members to go cash-free at the games, while at the same time accruing loyalty rewards.
The cards will also allow Melbourne Storm to monitor the movements of its members, tracking what they've purchased and where they are in the stadium.
Storm members can also use their NFC enabled smartphones that have downloaded the Storm/ SmartSite® that is scheduled to be launched later this month.
Vix Technology CEO Steve Gallagher is excited for the opportunity to create better game-day experiences for members while also gaining valuable insight for Melbourne Storm's club management.
"In a highly competitive sports market like Melbourne, our data analytics provides Storm with a distinct advantage over competitors by gaining a deeper understanding of its member's behaviour with insights on purchases, detailed demographic breakdowns and movement into and around the stadium. Our vision is to empower clubs, sponsors and stadiums to better reward and cater to their fans in real-time," Gallagher says.
Melbourne Storm marketing director Mike Billing believes this system will benefit both members and management.
"We're making it easier for members to buy food, drinks and merchandise and connect with the club through the smartcard and mobile app, with the added bonus of earning loyalty points to access money-can't-buy experiences, Storm and sponsor products through our Lightning Rewards program," Billing says.
"The solution provides a more convenient and engaging experience for our members that also allows us to track expenditure and footfall around the stadium for the benefit of the club, a win-win scenario. SmartSite®also provides valuable new sponsor integration and retail partnership opportunities."