Mobile is the medium… and a market research revolution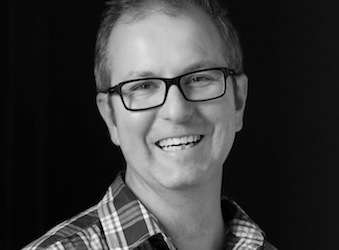 Consider this:
More than eight in 10 people on the planet have a mobile phone,
there are over seven billion mobile phone subscriptions in the world,
in China alone there are one billion mobile subscribers, 30% are smartphone users choosing from 260 smartphone brands and 1500 smartphone models,
sales of smartphones globally now outstrip PC sales, and
according to Google, the average smartphone user checks his or her device 40 times per day.
If you're a marketer and can't see the importance of these stats, I'd argue you're in the wrong game.
As a medium, mobile offers some of the best opportunities we've ever been presented with to reach consumers in real time. Consumers are now in control of marketing – the penetration of smartphones and the way consumers are using them means brands can no longer boast the upper hand.
The implications of mobile as the marketing medium also extend into market research.
My opinion is that the smartphone is probably the most powerful device ever made available to market researchers. This is especially true in Australia where smartphone ownership is ahead of most of the world (60% of the population).
These days, brands need to gather Information from people as quickly as possible, even when they are on the move. The smartphone offers the best means to do this.
And it's nothing short of a market research revolution.
Why? Because as researchers we can now offer consumers surveys that are easy to use, short, sharp, and, yes, an enjoyable tool that fits into their lives.
The smartphone market research revolution is also producing richer information than ever before through the online communities we can create. Communities where customers are empowered to report back to a company just about any experiences they have with a brand  as they happen.
In this new world, we don't send out a boring survey asking 20 to 30-year-old males what drink they first purchased last time they visited a bar and how they were feeling. How many of them could even remember, let alone care? Now, those same blokes, as part of an online community, can report back in real time, and thereby provide the brand with new channels for customer connection. They might also have given permission to the brand to capture their GPS co-ordinates so their exact location is readily identifiable.
At a recent mobile conference in Malaysia, my attention was drawn to a case study where Heineken used a method like this to map their distribution in remote areas of Africa by enabling a group of customers with a mobile smartphone application (as well as a device in this case).
Today mobile needs to be integrated into any online campaign (be it research, marketing, or whatever) as so much online activity is now carried out via mobile devices, even when at home. In the US, research specialist Insights Now has released a study that has established that 68% of smartphone use actually occurs at home and 60% of all smartphone time is done when in a 'me time' mindset.  What an opportunity for marketing!
There are a few challenges however. We need to find people with the skill set to make use and sense of this data. Researchers have the skills – if they adapt. New enabling technologies such as geo-fencing – where brands can identify people as they come into a certain geographical area – can be very useful but also create an enormous amount of data to make sense of.
Having consumers use these tools as part of a long-term customer community can greatly simplify things for marketers wanting to interpret, and make use of, all this data. How? Consumers who are involved in online communities are pre-profiled and a lot is already known about them, saving valuable time, and that means money.
It's still early days in the smartphone research revolution and there will be mistakes made as we go forward – but this is certainly one of the most potentially rewarding marketing roads anyone has even travelled down.