Mobile online shopping and banking quadrupled over three years: ACMA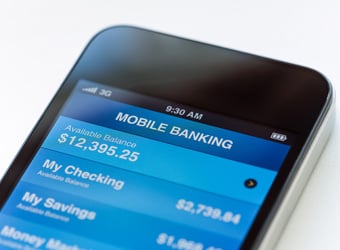 Mobile banking, paying bills and shopping on mobile are becoming the norm, with ACMA research showing the number of adult Australians using m-commerce more than quadrupled in the last three years.
New research from the Australian Communications and Media Authority (ACMA) shows 3.4 million or 41% of Australians over 18 used an m-commerce service during December 2013, a 448% increase since 2010.
People aged between 25 and 34 showed the most significant increase in use of m-commerce (31%), with more than half (55%) engaging in mobile banking transactions or shopping on their phones.
The ACMA found m-commerce transactions were most used for banking (85% of people), while 57% of people used their mobile phones for online shopping.
But despite an increase in m-commerce, most online transactions were still conducted using PCs. The number of online banking transactions via a PC was 27 percentage points higher than that of banking transactions using mobiles.
Australian population's smartphone saturation
Digital marketing insights company eMarketer found Australia to be among the most saturated populations for smartphone use, having passed 50% in 2013.
The US and UK are both following, with the number of smartphone users set to reach 50% of those countries' total populations this year.
South Korea leads the way in smartphone saturation, having passed the 50% mark back in 2012, while China is still catching up and is expected to reach 50% by 2018.