The Movember Foundation shares "hairy" tales in new podcast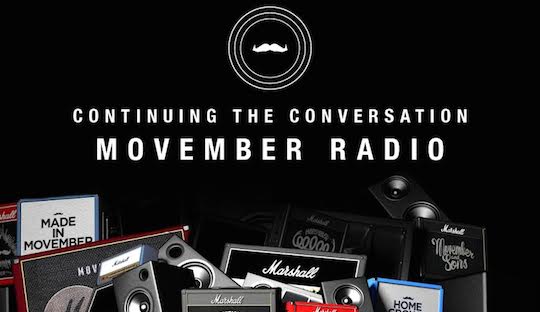 The Movember Foundation is breaking down more barriers about men's health with a new podcast – Movember Radio: Continuing the Conversation.
Ahead of its annual Movember campaign in which they ask men across the globe to grow a moustache in support of men's health, the Movember Foundation is releasing a new podcast every week with interviews from inspiring men from around the world.
The Movember Foundation is a global organisation committed to raising money in support of men effected by prostate cancer, testicular cancer and mental health.
The first episodes of the podcast have been released to mark the beginning of Men's Health Week, between 15 and 21 June 2015.
The podcast will share stories from men around the world with one-on-one interviews with Mo Bro and TV personality Osher Günsberg, who will explore the personal, empowering and often funny narratives behind the experiences, people and decisions that shape men's lives.
The Movember Foundation CEO and co-founder Adam Garone says that men don't often like talking about how they're feeling or discussing the impact of things going on in their lives.
"Our aim for the Movember Radio podcast is to share the 'hairy' tales that inspire men to have real conversations and make simple changes that can lead to a big difference to their lives and their families," Garone says.
The podcast aims to lift the lid on society's damaging ideals about masculinity and wants to challenge people around the world to re-think what it means to be a man.
RELATED: Dove challenges men to show they care in a new take on its social change mission »
The first five episodes are already available on the Movember Foundation website and feature interviews with Kurt Feamley, paralympian and wheelchair racer, Tom Carroll, former professional surfer, George Parros, former American ice hockey player, PJ Roberts, former soccer player and testicular cancer survivor, and Adam Garone, CEO of the Movember Foundation.