New app and update bolster Apple's music-making software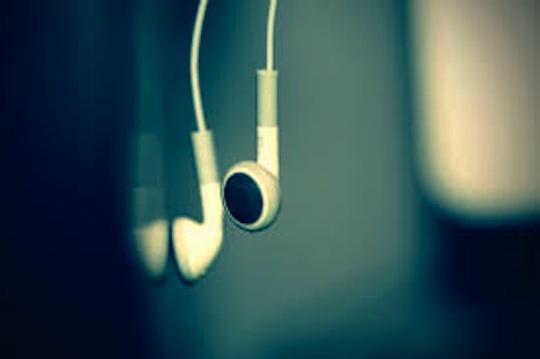 Apple has bolstered its music-making capabilities, with the introduction of a new app and a significant update to one of its mainstays, GarageBand.
The new app, 'Music Memos', is essentially an adaption of the popular Voice Memos app, which makes the songwriting and demo process significantly easier.
Previously, musicians from around the world, including major artists, such as Taylor Swift, have used the built-in Voice Memo app as a way to quickly record song ideas and demos. Some of these recordings, including Swift's, have been released on completed albums as bonus features.
However Voice Memos wasn't designed for music, but rather as a way to capture the human voice and as such, the audio is compressed to save space, thus affecting the sound quality.
The new app fixes that problem, capturing music without compressing it in a manner that reduces the quality. The app also has features such as an in-built guitar tuner and is compatible with any instrument you plug into your phone.
Apple senior vice president of worldwide marketing Phillip Schiller said the new app is a great way for musicians of all kinds to create music.
"Musicians around the world, from the biggest artists to aspiring students, use Apple devices to create amazing music; the innovative new Music Memos app will help them quickly capture their ideas on iPhone and iPad whenever inspiration strikes," he said.
Once recorded, musicians have the ability to export the audio to other apps, including GarageBand and SoundCloud for more in-depth editing capabilities.
The app, which also has the capability to add drum accompaniment and analise acoustic guitar and piano recordings to show chord notations, has been met with positive responses from artists like singer-songwriter and producer, Ryan Adams.
"Sometimes ideas come faster than I can get them into my notebook so I've used Voice Memos and Notes to quickly capture songs before they're lost. Music Memos is like if those two apps came together to form some kind of superpower for songs," said Adams.
In addition to the new app, Apple have unveiled a significant update to the popular mobile music creation app, GarageBand.
The new GarageBand 2.1 update introduces 'Live Loops', in what Apple are calling the app's biggest update in four years.
Live Loops simplifies the music creation process, allowing artists to create pieces by simply tapping cells and columns in a visual grid. Tapping these cells triggers different looped instruments and samples which can be performed, arranged and remixed live.
The new update also includes a new drummer feature, with nine EDM and acoustic virtual session drummers that provide their own signature sound.