New key executives join Myer in marketing, strategy, merchandise, ecommerce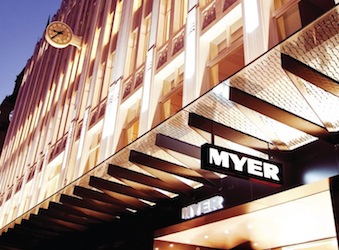 Myer has announced three key executive appointments, including Daniel Bracken in the newly-created role of chief merchandise and marketing officer.
Myer chairman Paul McClintock and chief executive officer Bernie Brookes made the announcements in a statement to the ASX yesterday, saying, "With this renewal in our executive ranks, Myer is confident it has a strong team in place for the next phase of the company's development."
Daniel Bracken, who was previously CEO of The Apparel Group, owner of the Sportscraft, Saba, Willow and Jag brands, will join Myer in the new role of chief merchandise and marketing officer, and will report directly to the CEO. Bracken will manage the important merchandise areas of design, sourcing, buying, and manufacturing, as well as advertising, digital, marketing, events and execution of the company's brand strategy.
Current executive general manager merchandise, Adam Stapleton, will be leaving after more than 10 years at the company.
Andrew Flanagan will join Myer as group general manager strategy and business development. Flanagan was formerly managing director and vice president Asia Pacific at Inditex Group, which owns Zara. Myer's announcement said that Flanagan's strong retail experience includes serving in China as Tesco's chief operations officer, as well as in merchandising and procurement roles for the Homeworld Group and Walmart. He will report directly to chief financial officer, Mark Ashby.
UPDATE: Myer is red-faced after Flanagan was found to have falsified parts of his CV, including the discovery that he was never at Inditex » 
Richard Umbers, currently Australia Post's executive general manager in charge of ecommerce and the parcel service, will join Myer as chief information and supply chain officer, a newly-created position reporting directly to the CEO. In this role, Umbers will manage the key areas of Myer's online services, information technology including payment systems, supply chain and the Myer One loyalty program. Umbers will oversee the further development and strengthening of Myer's omnichannel offering.