New metric to help advertisers capitalise on Aussies' changing web use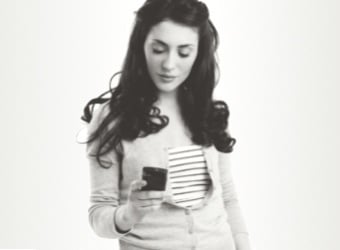 The Interactive Advertising Bureau (IAB) and Nielsen have launched a co-founded pilot to better measure Australia's growing mobile audience. The pilot hopes to help advertisers capitalise on the changing ways Australians access the web.
Head of Nielsen's Media Group, Monique Perry says it's an important advancement in audience metrics.
"I firmly believe that this partnership, in one of the worlds most advanced media markets, is producing global best in class deliverables – and that's great for publishers but it's also great for advertisers," she says.
Neilson says it will be the first time actual, rather than claimed, measurement of data and demographics will be collected in Australia.  They company gained the contract after a 12-month vendor review process.
IAB CEO Alice Manners says the pilot program comes following successful campaigns overseas.
"We are excited to be working with Nielsen on this pilot project and have been impressed with the data coming from their panels in the US and Japan," she says.
"We look forward to sharing data with the market in 2014."
Nearly 70% of Australians over the age of 14 own a smartphone and 79% of those people access the Internet on it daily. In addition, 6.6 million people own an iPad, 65% of them using the Internet on it daily.