Newest Coles employee Jeff Kennett: "This is no publicity stunt"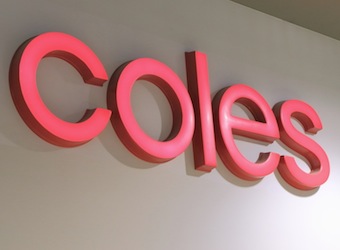 Former Premier of Victoria, current CEO of Beyond Blue and advocate of fresh bread, Jeff Kennett, has taken a role at supermarket giant Coles in which he will act as an independent arbiter in supplier relations matters.
In the part-time role for the next three years, Kennett will oversee the implementation of a new supplier charter, which Coles released yesterday, and help resolve disputes.
The move to strengthen relations with suppliers follows federal court action brought by the Australian Competition and Consumer Commission (ACCC) over allegations it threatened and forced some suppliers of grocery products to pay rebates to fund a supply-chain scheme, despite maintaining it was voluntary.
Last year, Kennett caused separate federal court action to be brought against Coles, almost single-handedly, after mailing Coles bakery products to Rod Sims, chairman of the ACCC. The complaint centred around Coles' claims that certain products from its bakery range were 'Baked Today, Sold Today' when they were in fact baked and frozen off site. It landed Coles in court where it was found guilty of misleading consumers.
Asked by ABC Radio yesterday whether his new job with the supermarket was merely a PR stunt, Kennet said: "I can understand some making that suggestion. But can I say in putting this contract of engagement together, this is no publicity stunt.
"If they don't accept my recommendation I'll walk away from the gig. I'll take the matter public. I'll take the matter to any authority and they will have to put up with the embarrassment of their independent arbiter that they selected as saying, we haven't got confidence in Coles," he told ABC's PM program.
Given his previous enmity with Coles, as well as his involvement in a February 2014 industrial relations matter at Qantas, it could be a shrewd move by Australia's second largest supermarket to turn a detractor into an asset. What's without doubt is that it's a bold move, bringing in someone whom will have no qualms going public with anything he sees as amiss, including the legitimacy of the role.
"I think they wanted to make sure they got someone who was seen by the public and had a reputation of being independent. I do things based on what I believe to be correct, even if from time to time that might get me into a bit of trouble," he said.
Kennett declined to disclose financial terms of the role with Coles.