Extended by popular demand – AFL stretches ad to full 30-minute program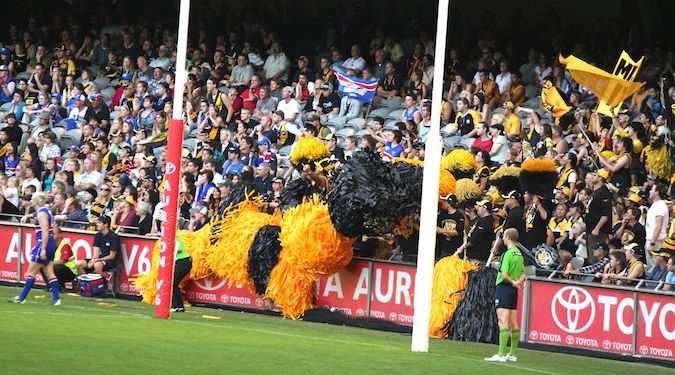 The AFL has teamed up with Clemenger to build on the success of its 'Don't Believe in Never' campaign with a 30-minute '2017 Richmond Tigers Grand Final story' TV program.
Channel Seven has commissioned the AFL and Clemenger BBDO Melbourne to capitalise on the success of the 'Don't Believe in Never' campaign. The full 30-minute television program aired on 22 March after the opening game of the AFL season between the Carlton Blues and reigning premiers the Richmond Tigers.
The program is an extension of one of the three ads originally released on 11 March, telling the story of Richmond's journey to winning the AFL Grand Final last year, from the perspective of coach Damien Hardwick. Managing director of Clemenger BBDO Melbourne Simon Lamplough says, "30-minutes of broadcast airtime is something you don't get offered every day so I'm delighted we've been able to do it justice."
"We had so much additional interview material from the Richmond Football Club's 'Never' story that we approached Channel Seven to see if they'd be interested in airing an extended version," says AFL head of marketing and insights Julian Dunne. "And I'm delighted to say they jumped at the opportunity."
The campaign's two other ads celebrate diversity in the sport – telling the story of Aliir Aliir, the first Sudanese man to play in the AFL.
The third ad tells the story of a young Muslim girl named Dema, who fell in love with football despite her father's trepidation.
Lamplough continues, "The 'Don't Believe in Never' platform is full of potential. It's been great to see it come to life, and this opportunity with Channel Seven is one of many we hope to realise with a range of AFL media and sponsorship partners this season."
Clemenger Melbourne took over the AFL creative account from Cummins and Partners in February, the 'Don't Believe in Never' campaign being its first show of work for the account.
Further Reading:
Image copyright: max / 123RF Stock Photo