Aldi attacks 'pointless' loyalty schemes in latest campaign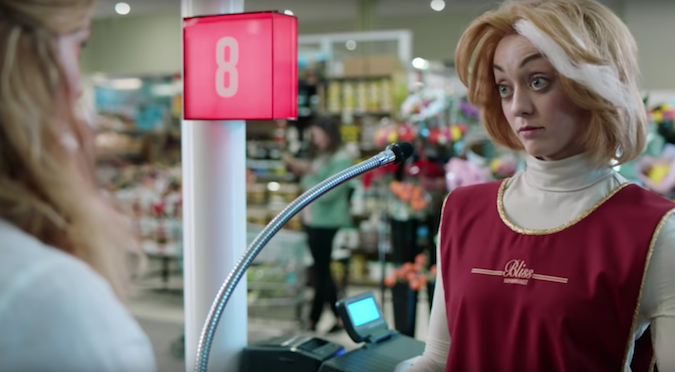 Aldi has taken a swipe at rival supermarkets with a new campaign that shows loyalty schemes to be a 'waste of time'.
In the latest instalment of its 'Good Different' brand campaign, the supermarket has released a new commercial, a blog post and a loyalty calculator which calculates the amount of time and money customers must spend shopping at other supermarkets before they are rewarded with a selection of rewards.
The blog post aims to bust the myth that customers don't get awarded at Aldi, beginning with the question, "Do you feel like you're getting value out of your loyalty scheme memberships?"
"If you answered no, you're not alone."
Aldi is proud of its 'anti-loyalty scheme' stance, and points out in the blog that customers in loyalty schemes routinely spend more.
"We think points are pointless. We think loyalty schemes are a waste of time. And we think the only 'reward' that matters is everyday low prices," says the blog.
The online loyalty calculator lets users enter their weekly shopping spend then choose one loyalty item, ranging from a $10 grocery voucher to a laptop and – based on a standard rate of $1 spent = one point earned and reward values and information collated from Coles Flybuys and Woolworths Rewards – reveals the amount of time and money customers must spend at rival supermarkets before seeing these rewards.
In addition to the time and money, Aldi points out the data use in loyalty schemes. "How do you like the idea of your data being shared with or sold to third parties?"
A Canstar Blue survey of more than 3000 Australians shows that loyalty scheme members consistently spend more than non-members.
The survey also reveals that collectable promotions like Coles Little Shop and Woolworths' Marvel Heroes Discs influence the shopping habits of many.
21% in the survey say these promotions would encourage them to spend more at the supermarket and 22% say the promotions influence where they choose to shop.
The Little Shop campaign in particular has produced impressive results for Coles. During its heavily-maligned 'double bagflip' plastic shopping bag fiasco and despite further environmental criticism that the Little Shop campaign itself produces more unnecessary plastic products, the supermarket chain this week unveiled its strongest sales growth figures in almost three years. Its September quarter same-store food sales rose 5.1%, higher than the 4%-5% predicted by analysts.
Further Reading: