Vice finds discrimination in advertiser blacklists, urges marketers to reconsider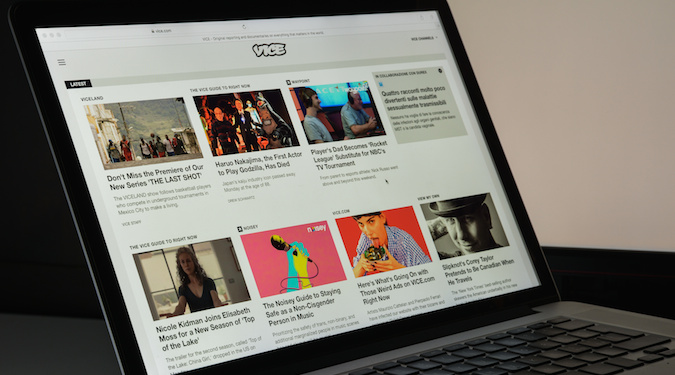 Vice is calling on advertisers to re-evaluate brand safety keyword blacklists, saying they discriminate against content surrounding race, religion, gender and sexuality.
According to an investigation by Vice spanning 18 months, the word 'Gay' is among the most flagged on blacklists used by marketers, even placing higher than 'Rape', 'Death' and 'Gun'. Vice says these blacklists – preventing ads from appearing alongside selected content – are harming the potential for news covering sensitive issues including race, religion and LGBTIQA+.
"Vice's storytelling lends itself to the most diverse generations in history. Our content aims to accurately represent these young people while simultaneously promoting diversity and inclusion," says Dominique Delport, Vice global chief revenue officer and president of international.
Vice's investigation also found that heritage and racial terms including 'Asian', 'Muslim' and 'Interracial' and LGBTQIA+ descriptors including 'Transgender' and 'Bisexual' were deemed so dangerous they ranked above the terms 'Shooting', 'Porn', 'Killing', 'Drugs' and 'War'.
"Unfortunately, the improper use of keyword blacklists is counterproductive to this mission, resulting in unintended consequences. We hope more brands will join in this discussion and help set a new industry standard," continues Delport.
Since, Vice has implemented Oracle Data Cloud's contextual brand safety solution for video. Rather than attributing and measuring brand safety through keywords, the solution uses AI to analyse subjects and themes to deliver a detailed analysis of the content. Brands are then offered the option to advertise alongside a piece of content based on the determined brand safety score.
"We're excited to debut our Video Context solution with Vice," says Andrew Smith, head of publisher strategy at Oracle Data Cloud.
"For the first time in market, we are releasing technology that allows for advertising decisioning against in-stream video context, optimising the environment for pre-roll and mid-roll video advertising.
"Now in its third year, our collaboration with Vice has always explored new frontiers of our Contextual Intelligence technology, and we're excited to continue to build on this legacy."
Further Reading:
Image copyright: Piotr Trojanowski