AMI prepares to recognise 2019's marketing excellence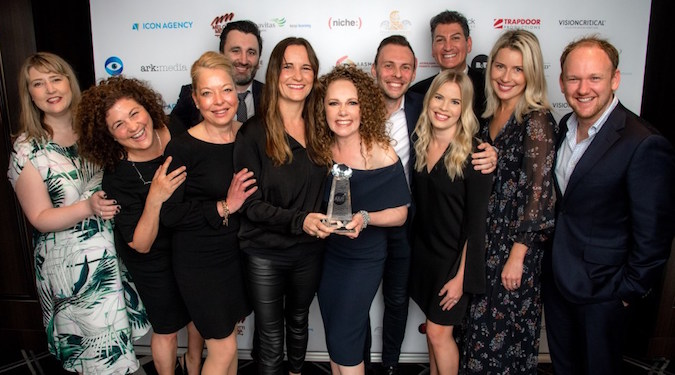 The Australian Marketing Institute (AMI) is gearing up to celebrate another year of marketing excellence at its 2019 Gala.
Around 500 industry professionals will congregate at Pullman Melbourne in the Park on 16 October to celebrate the industry's achievements and recognise standouts in the field.
First established in 1982 as the Hoover Marketing Awards, the annual Marketing Excellence Gala commemorates campaigns from a diverse range of companies with varying resources, innovative strategic approaches and that target a wide range of local and international audiences.
"It's the night of nights for marketing professionals to recognise and celebrate marketing excellence across Australia," says AMI chairperson, Lynda Cavalera.
With 18 categories, seven special awards, 120 judges and more than 200 entries, the merits of each submission are assessed by considering the different B2B and B2C metrics and success factors as well as the linkage between strategy, execution and outcomes, according to the AMI.
Last year's winners included Lisa Ronson as 'CMO of the Year' for her work at Tourism Australia – Ronson has since moved to take up the chief marketing role at Coles. Tourism Australia also picked up the 'Marketing Team of the Year' award in 2018, with Braveda winning 'Agency of the Year' and adjunct professor at Melbourne Business School, Mark Ritson, being honoured with the 'Sir Charles McGrath Award' for his contribution to the marketing industry over the past 22 (now 23) years.
"If you're a marketing professional, academic or industry partner you don't want to miss out, so I recommend you get in early and secure a spot," continues Cavalera.
AMI also offers a range of tailored state and national-based Awards Sponsorship packages to companies, enabling them to reach their target audience and showcase their brand to the industry's key decision makers. Sponsoring the AMI Marketing Excellence Gala provides opportunities for businesses to form long-term relationships with potential customers.
This year, AMI's sponsors include APPA, PowerfulPoints, AMSRO, UVideo, Red Tomato, Vetassess, Engine and Pitney Bowes.
Further Reading: