Welcome to the Queendom: Bonds goes wild in first all-female Originals campaign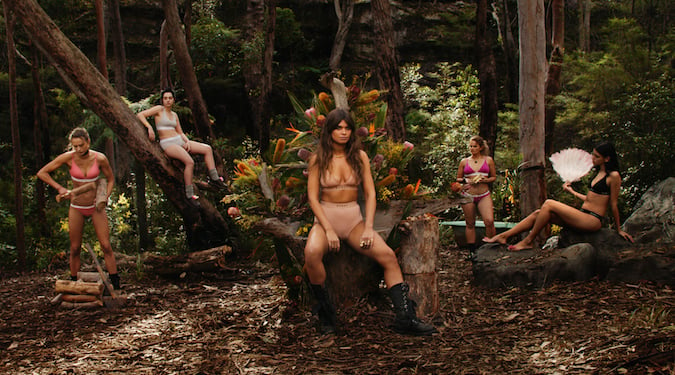 Bonds challenges social conceptions of femininity once again in its latest 'The Queendom' Originals range campaign.
Launching with a one minute spot, Bonds and Leo Burnett Melbourne's 'The Queendom' is set in the Blue Mountains of New South Wales.
Bonds says this spot, 'The Chick Flick', is all about "owning your own femininity – in whatever form you want it to take."
"The Queendom, a sassy twist on the traditional Kingdom, felt really natural. We were keen to throw a few stereotypes out the window and have a bit of fun with it in the process," says Leo Burnett copywriter Holly Burgess.
Scored by New Zealand musician JessB and shot by fashion director Gracie Otto, the TVC features an all female cast of six (including Thelma the hunts-woman spider). Headed by Indigenous model Zhoe Trotter, the spot depicts a strong community of wild women sporting Bonds' newest Originals range who "look out for one another" and "chop wood with 'tude."
'The Queendom' is the first women's only launch in Originals product range for Bonds. Head of marketing Emily Small explains, "This range was made for young women and so we were excited to make some content that spoke to them.
"The brief was to create a space where confidence rules, without losing our Bonds sense of humour."
'The Queendom' began running over TV and digital this week. Leo Burnett says the campaign is part of a wider social campaign with a suite of short form content and interviews.
Related: Bonds launched its 2018 advertising with a spot from South Australia's Coober Pedy »