Google fined $6.8 billion by EU Commission for "illegal practices" – appeal pending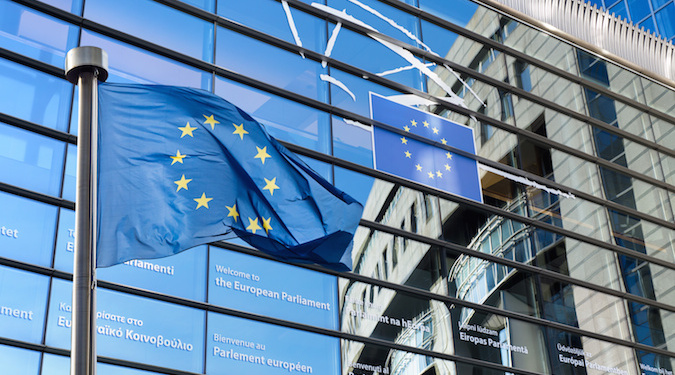 Google has been fined €4.3 (AU$6.8) billion by the European Commission for illegally 'cementing' its market dominance through its Android platform.
Google has beaten its own all-time record for largest fine issued by the European Commission, previously held for favouring its own shopping comparison service in search results.
The fine comes from the European competition watchdog, finding that Google has abused its popular Android mobile operating system to gain further advantages in the market. The tech giant says it will be appealing the fine.
Google has been allowed 90 days by the EU to halt its "illegal practices" – contracts with phone manufacturers and telecommunications providers that prioritise Google's services to the user. The Commission found that Google had been using Android to bolster its dominion in search.

"Today, the Commission rules Google has engaged in illegal practices to cement its dominant market position in internet search," says the European Union's competition commissioner Margrethe Vestager.
–
Related: In 2017 EU regulators fined Google €2.4 (AU$3.8) billion for an 'abuse of market power'
–
In a blog post, Google Europe CEO Sundar Pichai rebuts the decision, "The decision ignores the fact that Android phones compete with iOS phones, something that 89% of respondents to the Commission's own market survey confirmed."
"It also misses just how much choice Android provides to thousands of phone makers and mobile network operators who build and sell Android devices."
Commissioner Vestager also declared that if Google fails to rectify its contractual deals within the 90 days, Google's parent company Alphabet could face up to 5% of average worldwide daily turnover in additional fines.
Fine of €4,34 bn to @Google for 3 types of illegal restrictions on the use of Android. In this way it has cemented the dominance of its search engine. Denying rivals a chance to innovate and compete on the merits. It's illegal under EU antitrust rules. @Google now has to stop it

— Margrethe Vestager (@vestager) July 18, 2018

"If phone makers and mobile network operators couldn't include our apps on their wide range of devices, it would upset the balance of the Android ecosystem," Pichai continues.
"We've always agreed that with size comes responsibility. A healthy, thriving Android ecosystem is in everyone's interest, and we've shown we're willing to make changes.
"Today's decision rejects the business model that supports Android, which has created more choice for everyone, not less. We intend to appeal."
Image copyright: artjazz / 123RF Stock Photo