Facebook launches Australian redemption campaign 'Here Together'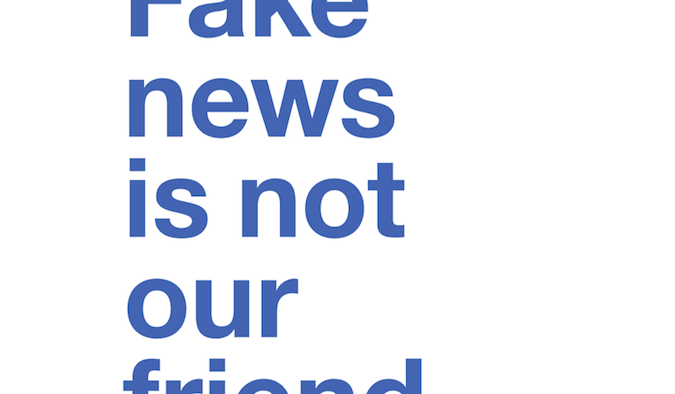 Facebook has launched its latest masterbrand campaign, 'Here Together', taking a stand against fake accounts, fake news and data misuse.
Following its rocky start to 2018 involving Cambridge Analytica's data scraping scandal, Facebook has slowly recovered its status among users with a series of apologies and policy fixes. Today, the social media giant launches its 'Here Together' campaign over Australian TV, OOH, digital (obviously) and cinema to further cement brownie points with its user base.
"We've listened to what Australians expect from us, and they expect action," says MD at Facebook Australia and New Zealand, Will Easton.
"It is our responsibility to make sure Facebook is a place where everyone can stay closer with the people they care about, and to make sure it's a positive force in the world."
The campaign focuses on rehabilitating three key areas on the platform: privacy, safety and integrity:
Privacy
The first of the topics is captioned 'Fake accounts are not our friends'. Facebook says it closes millions of fake accounts everyday and is hiring more reviewers and improving technology to expedite the process.
Safety
'Data misuse is not our friend'. Users will soon have more control over their data on the platform with privacy shortcuts at the top of News Feeds and added restrictions on how apps use personal data.
Integrity
'Fake news is not our friend'. Facebook says it is making efforts to reduce the amount of exposure fake news gets on the platform, as well as providing users with background information on articles in their News Feed.
The campaign includes a series of out-of-home posters highlighting each of the campaign's focus points.
–
Related: Mark Zuckerberg took out a full page advert in nine newspapers to apologise to Facebook users
–
"The out of home campaign is focused on eye-level, longer dwell time formats across street furniture and transit to deliver more detailed information on how Facebook is changing," says Katie Rigg-Smith, CEO (APAC) of MindShare.
"While Cinema will be used to celebrate the sixty second creative in a highly engaged environment."