A 2020 warning for CX professionals: prove your value or lose your job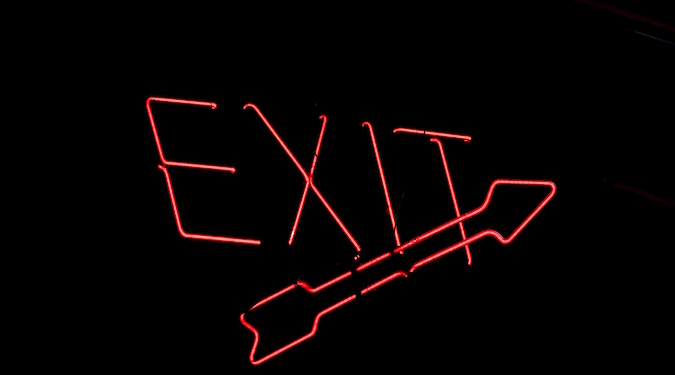 CX professionals who can prove ROI face a strong job outlook in 2020, but their less successful counterparts may find themselves unemployed or turning to questionable means, Forrester predicts.
CX professionals who are unable to demonstrably tie experiences to dollars may lose their jobs next year, according to Forrester's 'Predictions 2020: Customer Experience' report. In fact in the US, one in four will face the axe as the number of CX leaders swells, predict the authors of the report, Harley Manning, Andrew Hogan, Rick Parrish, Riccardo Pasto and Judy Weader.
"There's an elephant in the room," says Manning. "Why? Because proving that CX delivers business results has turned into a career-defining issue for people who work in this (still very new) field."
The exodus will follow the high profile CMO elimination trend of the past year, which saw Johnson & Johnson, Kellogg's, Netflix and Walmart dissolve the role.
Financial services are forecast to be hit the hardest by CX job eliminations. CX professionals who do keep their jobs will ensure their metrics relate to what matters most: KPIs with a dollar value.
Here's what'll happen in CX next year, according to Forrester:
Dark patterns
Many desperate design and CX professionals will turn to dark patterns to prove their worth. This will end badly, Forrester predicts, as regulators – and consumers – catch up to these malign practices. One quarter of companies will use dark patterns, defined by darkpatterns.org as tricks used in websites and apps that make you do things you didn't mean to like buying or signing up for something, in 2020.
Social media platforms, too, will increasingly employ dark patterns "in an effort to win the fight for fragmented consumer attention, which will drive negative mental health implications for consumers." Tech companies like Apple, Google and Samsung will offer 'digital diet' and 'deception blocker' tools to help people moderate their use of media platforms that seeking to monetise their attention.
Legislations like the DETOUR and Smart Acts in the US and a 16-point plan from the UK Information Commissioner's Office will seek to stem the usage of dark patterns.
CX professionals and the revolving door
Despite the job pressure on CX professionals to demonstrate value, the number of CX executives will grow by at least 25%. The number of CX executives has surged since 2014 and this isn't expected to slow down while brands are deepening their understanding of CX's importance. Not many of the new jobs will be filled by CX professionals who lost their previous ones, the report predicts, because they failed to make the business case.
"Instead, firms will raid competitors with successful CX improvement programs" and "promote from within, tapping experienced leaders with track records of success in non-C roles like marketing and product management."
Customer service, bots and AI
Many firms will invest in agent-facing bots to improve service in 2020. CX professionals will collaborate with IT and operations teams to simplify experience delivery by deploying 'agent whisperer' tech that helps employees find task-critical information.
'Predictions 2020: Customer Service', a separate report from the series, delves further into the lengths firms will go to next year. "While 2020 will see many brands continue to funnel money into chatbot projects," it says, "savvy enterprises will explore the transformative effects of AI beyond just customer conversations."
Other customer service predictions include:
Contact centres will reduce quality assurance staff as speech analytics deployment accelerates.
Many firms will implement robotic process automation, but they won't fully realise the benefits due to management and implementation failures.
Chatbots will disrupt global service labour, moving offshore jobs to near- and onshore. The automation paradox – wherein automating simple tasks leaves only difficult tasks remaining – renders humans more important to answer complex questions, multistep processes and emotionally-charged interactions. Contact centre work will be pulled closer to customers' locations as they remain frustrated with offshore exchanges.
US brands will drop US$8 billion on customer service agent salaries. The dire need to retain experienced customer service agents will see brands pay their agents more.
This article is part of our coverage of Forrester's '2020 Predictions' series. Try another: