GoPro partners with Instagram for direct-to-Stories sharing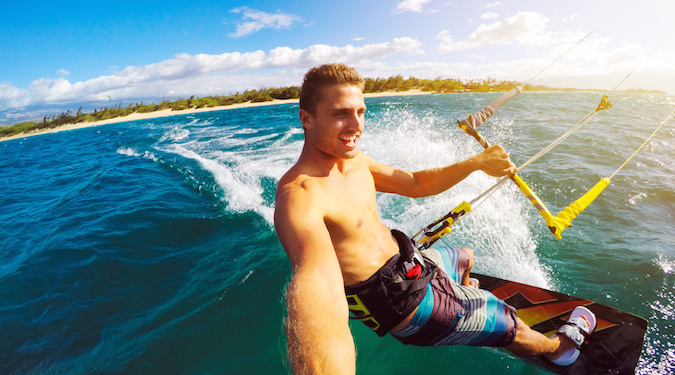 GoPro has announced its partnership with Instagram, allowing users to edit, augment and post directly to their Stories through GoPro's app.
GoPro announced this week that it has partnered with Instagram to allow users to upload directly to their Instagram Stories via the GoPro app. GoPro's series of drones and action cameras already automatically stream and store content on GoPro's smartphone app, but rather than saving to the device and re-uploading the content to Instagram, users will now be able to edit their content with Instagram's augmentations – such as polls, hashtags and stickers – and upload directly to Instagram Stories via the GoPro app.
GoPro is supporting the announcement of its new partnership with an instructional video being distributed over digital channels, showing users how to craft their Instagram Stories while staying in context of GoPro's app.
"Some of our best stories happen in places or in moments that you're simply not going to use your smartphone," says GoPro founder and CEO, Nick Woodman. "Now that it's easier to share straight to Instagram Stories, we can't wait to see what the GoPro community will post."
Facebook, parent company to Instagram, announced at its annual F8 conference earlier this week that the platform is planning to further embrace augmented reality (AR) technology through Stories. According to Facebook, brands will soon be able to design their own AR face filters and world effects to distribute through Instagram Stories.
The F8 conference also included Facebook's plan to introduce direct-to-Stories 'share' buttons for external platforms. The market can expect similar instances of Instagram Stories being embedded into other apps appearing in the coming months – Facebook teased Spotify as an example, allowing users to share what they are listening to through Instagram Stories from the Spotify app.
Further Reading:
 Image copyright: epicstockmedia / 123RF Stock Photo