Meerkats test out holiday for Compare The Market competition winners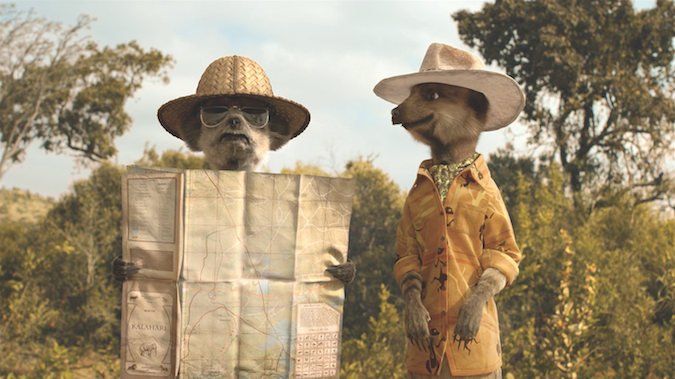 Compare The Market has launched its latest campaign, the new TVC offering customers the chance to win a safari holiday.
Compare The Market's famous Russian anthropomorphic meerkat ambassadors returned to Australian screens this week. The new 'Safari' campaign offers customers the chance to win a 'once in a lifetime' safari holiday by completing a quote with the comparison site.
The 30 second spot, made in collaboration with VCCP, sees the meerkats 'test-driving' the holiday on offer to customers in their 'ancestral land' – having their picnic interrupted by elephants, playing host to a lion and navigating the savannah using a map of Sydney.
"We are incredibly proud to launch our 'Safari' campaign and are certain that the assets we've created will be loved throughout Australia," says comparethemarket.com.au CMO Jenny Williams. "Having the three meerkats interacting with wild animals back in their ancestral homeland is a guaranteed way to delight and engage people."
The 'Safari' competition also includes ten runner-up prizes of trips to the Sunshine Coast.
Compare The Market launched its 'Meerkats' brand platform in 2009 with a TVC featuring aristocratic meerkat, Aleksandr Orlov, being frustrated over the confusion between the comparison site and his own 'comparethemeerkat.com'.
Within a year, the campaign allegedly drove a 76% market share increase. Compare The Market released a fictional biography for its main meerkat in 2010, pre-orders for the book more than doubled legitimate biography releases at the time – including those from Russell Brand, Cheryl Cole and Dannii Minogue.
In 2015 and 2016, Compare The Market branded meerkat plush toys were the second best-selling on the UK market.
The TVC aired for the first time on Sunday evening, the competition for both holidays will be open until 30 June.
Further Reading: