Miss America says #byebyebikini – no longer judging candidates on physical appearance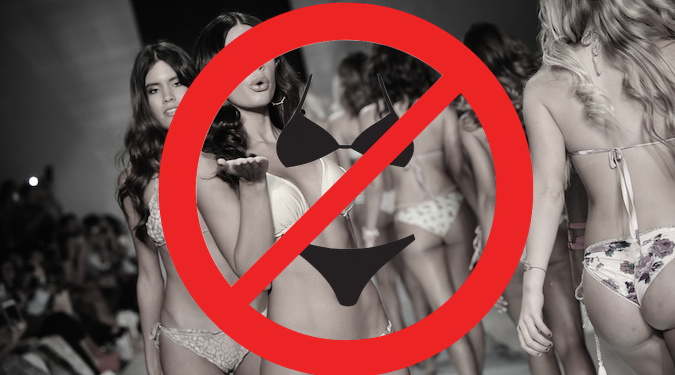 Miss America has announced its total brand makeover, declaring the 2019 competition will no longer judge candidates on physical appearance and will not feature a swimsuit event.
Almost a hundred years after its inaugural 1992 Miss America Pageant, the brand has declared it will no longer consider physical appearance in choosing 'Miss America 2.0' for 2019 and years going forward.
"We're no longer judging our candidates on their outward appearance and we're no longer calling it a pageant. We're a competition," chairwoman of the Miss America board and 1989 Miss America winner, Gretchen Carlson told Inside Edition.
The competition will be scrapping its iconic swimsuit event, launching the hashtag #byebyebikini. In its place, Miss America says candidates will be given the opportunity to speak about their achievements and goals in life and how they will use their "talents, passion and ambition to perform the job of Miss America."
"We're experiencing a cultural revolution in our country with women finding the courage to stand up and have their voices heard on many issues. Miss America is proud to evolve as an organisation and join this empowerment movement," continues Carlson in a press release.
A few of my thoughts as a former Miss Texas on Miss America's decision to eliminate the swimsuit competition. #byebyebikini pic.twitter.com/2KFsAMUwoj

— Kendall Morris (@KendallMorrisTV) June 5, 2018

Not everyone has embraced the decision with open arms, 2011's Miss Texas winner, Kendall Morris posted her thoughts on the issue over Twitter, "As a former Miss America swimsuit winner, I have mixed feelings about getting rid of that part of the competition.
"I have experienced first hand the benefits of the fitness portion of through receiving scholarship money and working with trainers who volunteered their time to teach me how to eat healthy and exercise, not just for 15 seconds on stage, but for life.
"In a world where obesity rates continue to climb, I do see the benefits to the fitness competition because it taught me a lifelong discipline beyond the Miss America stage.
"However, I am excited for the new opportunities that more young women may have to compete in this prestigious program. Miss America has and always will be a competition that has empowered young women to pursue their goals and aspirations."
 Image copyright: tribalium123 / 123RF Stock Photo, fashionstock / 123RF Stock Photo