Adshel announces digital campaign verification solution in wake of acquisition by oOh!Media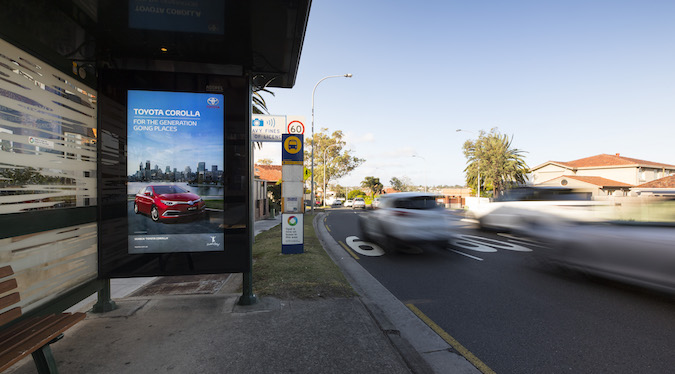 oOh!Media will not be continuing with Adshel's branding, following its acquisition of the out-of-home company on Friday. 
Late last week, oOh!media announced its $570 million bid for Here There & Everywhere (HT&E) owned media company Adshel. Following this news, chairman at HT&E Peter Cosgrove announced he would be retiring by the end of the month as the Adshel sale gave the company an opportunity to strengthen its current assets.
"Adshel is complementary to our existing portfolio and we are excited to be entering the new segments of the street furniture and rail," says oOh!media CEO Brendon Cook.
Cosgrove comments, "The divestment of Adshel is a good result for shareholders and provides a number of strong capital management initiatives to further strengthen the business."
oOh!Media may be dropping the Adshel name in as few as three months following the acquisition. HT&E rejected a previous oOh!Media bid for Adshel in April, the parent company said it had assessed the confidential takeover bid but found it too low.
On Cosgrove's resignation, HT&E chief executive Ciaran Davis says, "Peter has led the board through a comprehensive change program at HT&E that saw the company success."
"This strategy resulted in a fantastic sale price for Adshel and the board management team sincerely thank Peter for his considerable effort, contribution and commitment over the past 14 years."
Cosgrove continues, "In my view, the company has never been in better shape, with a strong balance sheet and the number one metropolitan radio business in the country with exceptional margins and cash generation."
"I believe now is the right time for me to step aside in an orderly manner that will allow for board renewal and a fresh approach."
This morning Adshel, OMG and Integral Ad Science (IAS) announced the successful testing of a beta pixel-based verification solution across digital out-of-home (DOOH) installations aimed at improving media campaign measurement.
"We have a long held belief that measurement and transparency play an important role in enhancing confidence and investment in the OOH industry," says Steve Geelan, head of platform sales at Adshel. "Measurement, in our view, needs to be at an individual play level. Measurement should be universal, constant and independent."
IAS MD James Diamond comments, "We are in the very early stages of building out this capability, but working with both OMG and Adshel, who have taken a leadership position on verification and transparency in the DOOH market, has really accelerated solution development."
Further Reading: