Powershop is giving away free energy when it gets windy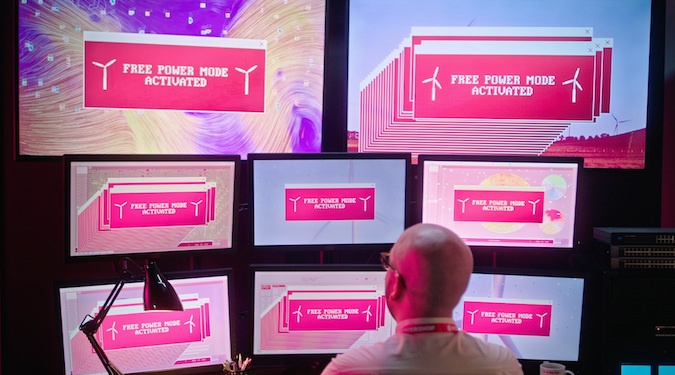 Powershop has launched 'Free Power Mode' – giving customers a free day of power during excess production at its wind farms.
'Free Power Mode' is a celebration of renewable energy generation, according to Powershop, and will be available to customers when it is particularly windy at Powershop's wind farms.
The tactical campaign, via whiteGREY, launches 24 hours of free power for customers with creative notifying customers of 'Free Power Mode' as determined by the wind. The campaign is set for triggered distribution over curated video, radio, outdoor, digital, social media and PR.
"We're keen to try something out of the box that celebrates renewable generation while supporting our customers and their hip pockets," says Powershop chief customer officer Catherine Anderson.
"A day of free power is just one of the many initiatives we have, to put our customers first."
Related: Anderson spoke to Marketing recently about Powershop's purpose-driven ethos as part of a wider series on the purpose landscape »
This is the first tactical campaign executed by whiteGREY for Powershop since winning the account earlier this year. Since, whiteGREY has handled Powershop's performance media and launched the brand in South Australia.
"Free Power Mode is a great customer initiative by Powershop that celebrates renewable energy across Australia," say executive creative directors at whiteGREY Joe Hill and Garret Fitzgerald. "To bring it to life this fun, tactical campaign can be deployed in response to the wind."
Melbourne-based Powershop powers more than 130,000 homes and businesses across Victoria, New South Wales, South Australia and South East Queensland. 
For the moment, Powershop is Australia's only electricity and gas retailer to be certified 100% carbon neutral by the Australian Government. Its parent company, Meridian Energy, is the owner-operator of two wind farms in Australia.
Further Reading: