Retailers need to start dipping into their digital wallets – Forrester Report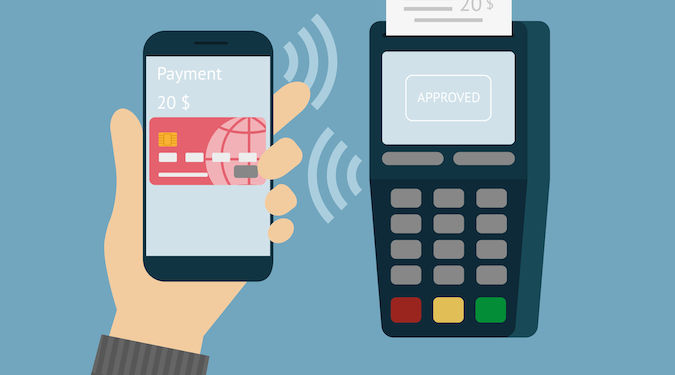 Retailers are not engaging enough with digital wallets despite 54% of adults saying they want more integration.
Retailers are not taking advantage of new technologies, and are still too reliant on antiquated modes of consumer engagement within payment methods, according to Forrester's 'Ten Unique Solutions To Five Retail Payment Acceptance Challenges'.
The report, by Brendan Miller, highlights the problems retailers have with digital and point-of-sale (POS) payment.
Forrester's report says that retailers are not engaging enough with digital wallets such as Apple Pay and Google Pay. 54% of US adults using digital wallets would be interested in coupons, discounts, special offers and loyalty program points being incorporated into their digital wallets. Furthermore, more merchants need to start integrating digital wallets into their own platforms, and using 'passes' to drive engagement through third-party platforms, with only 37% of retailers in the US accept digital wallets at all.
Forrester's report mentions also that many retailers find it tedious to integrate new payment methods into existing geographies, accept payment in new geographies or implement fraud detection solutions. Of the retailers surveyed, more than half deal with inexperienced support when integrating new technologies into existing payment platforms, and many reported integration involving many obstacles and a lack of developer testing environments.
Retailers are advised to explore less traditional payment platform vendors, the report saying that often larger vendors can be too rigid to keep up with an evolving business' needs. Additionally, Forrester says the traditional request for proposal (RFP) mechanism is out of date, advising firms to seek out vendors that will actively prove the solution's capacity support the firm's business processes and flexibility.
Retailers need to make branded currencies more accessible and easier for consumers to redeem. According to Forrester retailers will win more loyalty with customers in deeper implementation with points and rewards systems. The reports uses Amazon as an example, which partners with American Express to allow customers to check-out with Amex loyalty points seamlessly. According to Forrester data 51% of adults in loyalty programs say that these programs affect their purchasing decisions.
Another key challenge faced by retailers, is that they are not equipped to face ecommerce fraud, which is at an all time high. More firms are outsourcing fraud detection as threats and solutions become more complex. Forrester says ensuring fraud detection and management is handled by a competent third party can be beneficial in allowing for staff to focus on improving customer experiences in the checkout. Additionally it may also be more cost effective, with the potential for better data and monitoring, leading to an overall decrease in fraud management costs.
Further Reading:
Image copyright: juliatim / 123RF Stock Photo