"The cost of falling in love": why price obsession is losing your brand money
Price marketing tactics ultimately leave millions on the table, says Dr Ross Honeywill. Here's why focusing on price means missing out on Australia's biggest spenders.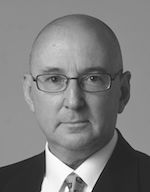 The way brands do business continues to be disrupted from all sides as marketers face a new economic order fuelled by frictionless experiences, personalisation and automation. Traditional approaches to marketing such as focusing purely on price aren't going to cut it anymore unless
you have the number one deal in your category.
Instead, marketers need to shift focus to make consumers fall in love with their brand.
At the heart of this consumer revolution is the new economic order (NEO). NEOs only account for 24% of the population – that's 4.5 million Australians – but are an economic powerhouse: 93% are in the top third of elective spenders in the country. The fact that NEOs earn more is not their most important trait but it is a prerequisite to spending. They can be identified by 100 behavioural and 82 attitudinal factors, although they are not defined by demographics. The identifier is age agnostic. It's more about what they believe, feel and love.
While NEOs make up 24% of the population, another 26% can be identified as aspiring NEOs, consumers that have the NEO mindset but lack the spending capacity to qualify as NEOs. Then there are the price sensitive traditionals who make up the remaining 50%. NEOs and traditionals are
so different they could be from two separate planets.
There's no migration between NEOs and traditionals. You're either one or the other and the way you interact with brands is markedly different depending on which planet you're on.
A traditional target audience
Unsurprisingly, traditionals tend to be the target audience of traditional marketers. For traditionals, everything starts and ends with price. Typically, Australian retailers operate on within a traditional orthodoxy. They tend to offer their customers a traditional value proposition, dominated by price or a discount 'that's only available until Friday'.
Given traditionals make up the largest percentage of the population, there's good money to be made on planet traditional but you better not have the second-best offer or deal. If you do, you're better off setting up shop on planet NEO and taking the focus off price, price, price – because, for NEOs, price is just the cost of falling in love.
A great way to understand the distinction between NEOs and traditionals is to imagine a NEO and a traditional looking to buy a car. Let's say they both fancy a BMW. A Traditional will be looking at the BMW for the badge to say something to other people about them. It's all about conspicuous consumption. The NEO, however, will buy a BMW as a whispered secret to themselves. It's inconspicuous consumption.
Appealing to NEOs
For brands looking to attract NEOs, think about the personal relationship you offer, the experience and being on the cutting edge. NEOs hate big institutions shouting at them. Instead, they prefer whispered secrets. An example of a NEO-like experience is walking into a store and having the staff greet you by name before recommending a product based on knowledge of what you love.
Of course, the technology already exists to do this but how often do we actually have this experience? Businesses tend to be more focused on what sales look like today versus the same time last year or on what different categories are doing, instead of delivering this type of service. This focus is too functional and it overlooks the qualitative approach to making consumers fall in love with the ideal. And it's the falling in love that matters.
Apple is the poster child for NEOs because design and function are critical for the brand. A mantra for NEOs is, 'let beauty linger' and Apple does that by creating beautifully designed products that are incredibly functional. Another brand that has mastered the whispered secret is car manufacturer Mini.
Finding NEO
The reality is, NEOs are usually hidden to most businesses. You need to apply deep intelligence to identify and target them. It's not rocket science to get it right for NEOs, but it's incredibly easy to get it wrong. It's all about nuance. Not all consumers are born equal. Everyone wants the best price – but it matters more to some and not so much to others, and being able to appeal to NEOs gives you a $137 billion difference. Would you rather target planet NEO worth $600 billion – or planet traditional worth $463 billion?
Dr Ross Honeywill is a social scientist and executive director at The Centre for Social Economics.
Image copyright: racorn / 123RF Stock Photo