Skyn predicts a sexless dystopia in 'Save Intimacy' campaign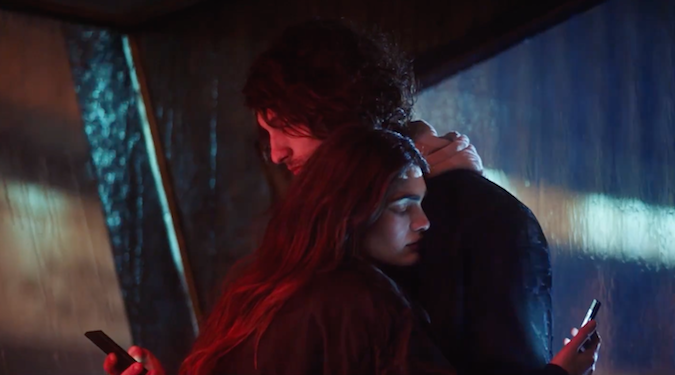 Sex paraphernalia brand Skyn has taken on a new brand platform and mission to 'Save Intimacy' with a bleak TVC predicting a sexless dystopian future.
Skyn is blaming technology for a lack of intimacy in the modern age. "Today it's easier to look at strangers' everyday lives on Instagram than it is to meet someone in person. When Netflix launched, for example, sexual relations dropped 10%", explain Céline and Clément Mornet-Landa, creative directors at Sid Lee Paris.
With its global agency Sid Lee Paris, Skyn's new spot depicts a 'not so distant' Orwellian future in which technology obsession has wiped out any trace of truly intimate connection between people.
"Our aim was to strengthen Skyn's brand territory by putting sexuality at the heart of both the social and sensual discussion," says managing director at Sid Lee Paris, Mehdi Benali.
The campaign launch is paired with the company's introduction of 'Skynfeel' technology, which the company claims is a "technological revolution welcome in the bedroom – one designed to make you feel everything and get closer to your partner."
"We needed to shift away from a functional speech to speak to a target that didn't want to choose between safe sex and great sex," says head of strategic planning, global marketing, Marta Toth.
Last year Four Seasons Condoms developed a kids show to keep children occupied, affording parents some alone time. In addition, parents could use the camera on their children's devices as a sensor, sending notifications when in danger of getting caught. "I'm the target audience. I've got two children – a three-year old and a seven-week-old – and I haven't had sex for about four years," said Wesley Hawes, deputy ECD at Marcel Sydney.
Further Reading: