Facebook challenges Musical.ly, giving users access to copyrighted music
Facebook has partnered with music companies around the world to give users access to include  and sing along to copyrighted music in their posts.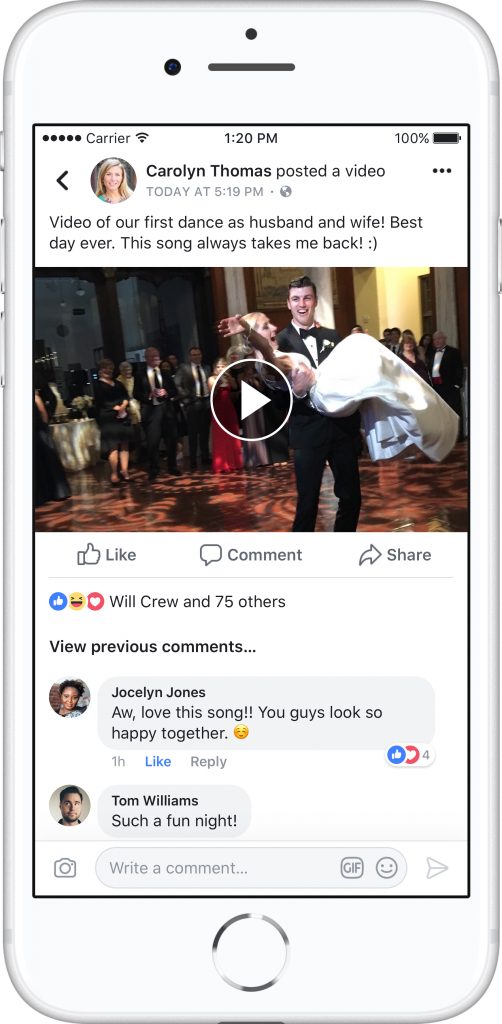 In a newsroom blogpost today by Facebook's head of music business development and partnerships, Tamara Hrivnak and head of product, music and rights, Fred Beteille, the social media company is announcing "new ways to enjoy music on Facebook."
Where users would have previously been violating copyright law, they will soon have access to a library of popular music from Facebook's partners to accompany posts. Facebook says it is currently trialing in test market, but will be made more broadly available soon.
"Together with the music industry, we are working to enable people around the world to include music in their videos on Facebook, opening up more options for creativity and sharing memories with friends and family," says the blog.
Also coming to newsfeeds near you is 'Lip Sync Live' – a feature allowing users to post videos of themselves lip syncing in real time. Facebook says it has already begun to roll this feature out within its 'Live' function, with songs such as Welcome to The Jungle by Guns N' Roses, Havana by Camila Cabello, Happier by Ed Sheeran and God's Plan by Drake.
"Lip Sync Live lets you bring friends and family into spontaneous musical moments," say Hrivnak and Beteille.
"When broadcasting with Lip Sync Live, friends will see the artist and song highlighted on the video and can tap to follow the artist on Facebook."
The new Lip Sync feature mimics Musical.ly – a platform with the primary focus of lipsyncing and dancing to popular music. According to mediakix.com, as of 2017 Musical.ly had 200 million registered accounts and 60 million active monthly users.
The blogpost ends in Facebook teasing the possibility of bringing music to its Stories function and across its "family of apps" – which includes Instagram Stories reaching over 250 million users daily.
Further Reading:
Image copyright: Facebook, rvlsoft / 123RF Stock Photo