Nielsen: Tablets set to boom as multi-screen becomes a reality
Tablets have reached a tipping point in Australia, now owned by 18% of households and forecast to infiltrate 39% by 2013, according to new research from Nielsen.
The 'Nielsen Australian Online Consumer Report 2011-2012' found that with second and third screen penetration growing, and new services and devices offering more activities, multi‐screen behaviour has become a daily habit.
In addition to mobile devices, consumers are also using other devices to connect to the internet. One in five use gaming consoles, 15% use portable media players and 11% use internet-enabled TVs.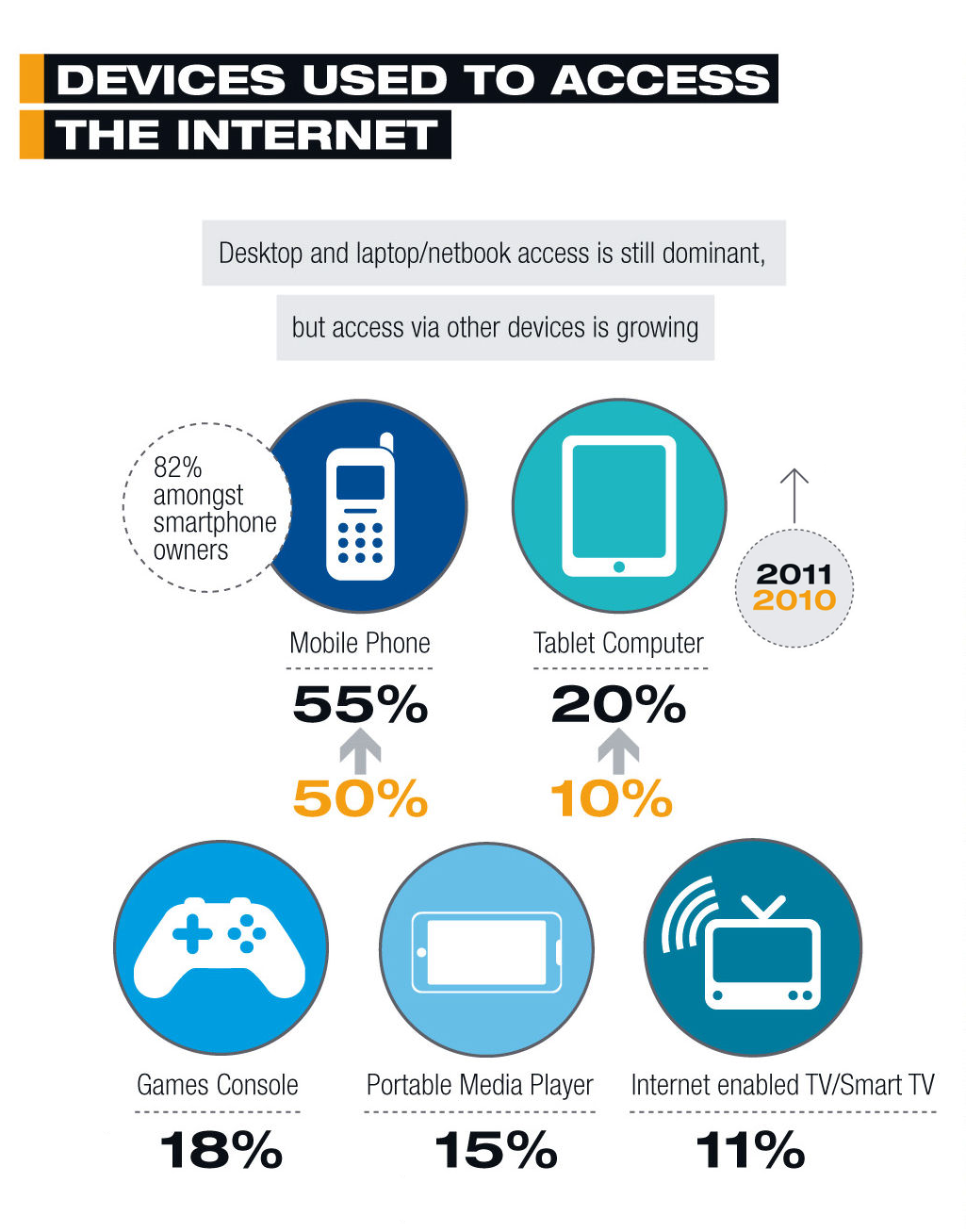 Commenting on the study, Lillian Zrim, associate director, insight and innovation at Nielsen says, "More than ever, the rise of the internet continues to present today's consumers with choices over the screen they select to watch TV content as well as the source from which they obtain it; their method of shopping, of doing their product research and how they share their opinion about the item they just bought; and choices in the way they get to know, and interact with, brands.
"Consumers draw on a variety of sources and resources to support their decision making: 71% read other consumers' opinions and discussions about brands online and 59% watch online videos to help inform their purchase choices."
The mobile phone emerged as the third most frequently used device for internet access, and has the steadiest usage throughout the day compared to other devices. Apart from early morning and late evening, usage of mobile phones to access the internet is highest and remains consistent between 9am and 8pm. Males access mobile internet to a marginally higher degree throughout the day, particularly between noon and 2pm.
The younger the mobile internet user, the more likely they are to go online on their mobile throughout the day, indicating a greater propensity among Gen Y and Gen Z to keep up with mobile activities during business hours.
The growing number of devices used to access the internet, and increase in time spent online, is presenting opportunities to stimulate engagement across screens, according to the report, which found that six in 10 online Australians use a mobile device to access the internet while watching TV, with more than one-third doing so on a daily basis.
Overall, users spent 4.2 hours per week accessing the internet via mobile phones, up 20% from 3.5 hours on the previous year's study. Nielsen declined to share the figures for time spent online via tablet, but commented that "internet access via tablet is conducted to a much lesser extent than desktops, laptops and mobiles – not surprising given the lower penetration."
The researcher did reveal that internet access via tablets was highest during the evening period (6pm-10pm), and males and younger consumers (under 35 years of age) have a much higher level of access than their counterparts.
Another behaviour which experienced growth over the past year was the use of social media to connect with brands, with 57% of users having 'liked' branded Facebook pages, up from 46% in 2010.
Greater participation in brand engagement activities was also evident across a range of behaviours, with 33% researching products and services on a weekly basis, 27% reading reviews, discussions or comments about brands and 15% watching an online video about a product or service.