Nine to roll broadcast, online and social into single Olympics metric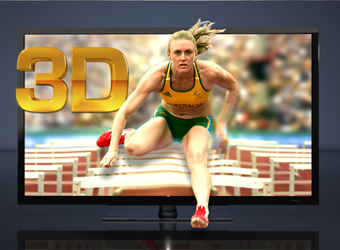 The Nine Network has embarked on a landmark study to understand how viewers watch the London Olympics across multiple screens, and how advertisers can maximise the effectiveness of their association with the broadcast.
The research project, which Nine claims is an Australian first, will bring together broadcast TV ratings, online and mobile video views, and engagement with content in apps and social media.
The findings will be delivered in real time via a customisable online dashboard so that telecast partners and sponsors can adapt their campaigns on the run. The metrics delivered will include an incremental reach analysis of cross platform advertising, the official rating currencies of TV and online, app usage, social media buzz and brand health metrics from a daily online survey. Broader consumer attitudes, buying rituals and media and product consumption behaviour will also be fused with the viewer data.
Conducted by Nielsen, the study responds to calls from the advertising industry to deliver easier to use cross-platform metrics, and research in real time via a flexible reporting tool.
Research director at Nine, Steve Weaver, says clients are demanding simple metrics on cross-platform campaign reach, and the Olympics provides the scale of audience to be able to achieve it. "It's not often you get to research an Olympic Games and it's a once in a lifetime opportunity to do it during such a time where the media landscape is changing so rapidly," Weaver says. "The Games provide the sheer volume of audience across all platforms to truly understand the rich mosaic on today's media and advertising consumption."
Commenting on the project, managing director of Nielsen's media division, Matt Bruce, says the approach is a market first that reports every facet of the Olympics broadcast, and advertising and promotional effectiveness across media platforms.