Occupy.com calls on 99% for branding
It's a movement that by its very nature is not centralised, but Occupy.com, which purports to be affiliated with the Occupy Wall Street movement, is looking to brand itself by calling for a new logo.
Fitting with the movement's general message (and specific digits), a crowd sourcing competition has been launched to find a new logo through design crowd sourcing website 99designs.com, although the irony in an anti-corporate movement's attempt to brand itself is not lost on some, not to mention the fact that Occupy.com is one of dozens of separate 'occupy' websites.
The logo is to be used on Occupy.com and the @occupy Twitter account, and according to the brief, "Everything you can imagine all over the world."
The brief is broad:
"The goal is simple: to engage people in this movement.
"We are challenging designers to think beyond the iconic Clenched Fist and create a new iconic symbol for resistance, solidarity and empowerment in the 21st century. It should appeal to a broad base and reflect the diversity of the 99%, while encompassing the values of the Occupy Movement – among them, integrity, justice, freedom, equality, compassion, community and true democracy."
And its values, to guide your design process: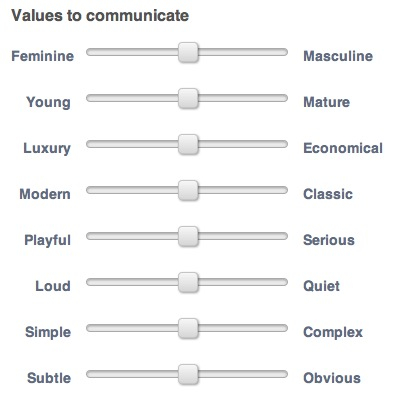 Marketing is not a professional designer, but that sounds hard. However, that hasn't stopped more than 8000 people from entering for a chance at the $1000 prize money.
Occupy.com is anticipating a shortlist announcement later this week.
Can this type of movement be successfully branded? Does Occupy.com represent the movement? We'd love to hear your thoughts.