Online ad growth slows but on track to surpass TV in 2013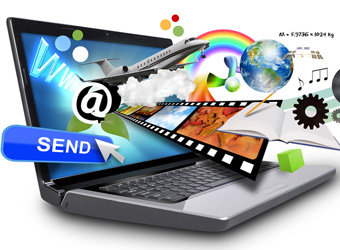 Online advertising grew 10% year on year for the three months ending September 2012, while mobile advertising jumped 190% — figures that represent strong but slowing growth for both.
Released by the Interactive Advertising Bureau Australia (IAB), the data shows that year on year growth for the September period was around half of what it was in the June quarter for online, when it hit 21%.
The growth rate for mobile was also slightly down – from 212% year on year in June, to 190% year on year in September.
However, the IAB's latest Online Advertising Expenditure Report puts the online market on track to surpass TV for ad revenues next year. It already surpassed the revenues taken in by newspaper advertising earlier this year.
CEO of IAB Australia, Paul Fisher, says while growth slowed during the past quarter the outlook for the Christmas quarter looks encouraging. "Double-digit growth in the media and economic climate of the past 12 months bucks the trend across the broader media industry," Fisher says.
"Our work as an industry to improve online behavioural advertising technology and deliver better audience and campaign measurement tools has resulted in more 'brand' focused online advertising display formats and a clear and growing confidence in the medium by marketers."
For the three months ending September, online ad spend hit $813.25 million. In comparison, mobile spend is still in its infancy, at only $22 million for the quarter.
Search and directories continues to dominate the sector overall, accounting for 53% of spend. Classifieds accounts for 21% of the market, while general display takes in 26% of market share.
Video advertising increased to $20.7 million for the period, while email advertising declined to $5.8 million.
Within general display, the motor vehicle category grew strongly to be the highest spending in the advertising industry this quarter, with finance and real estate sectors the next largest categories. The retail industry's share of expenditure reached 7.2%, up from 6.5% in the previous quarter. In classifieds, real estate, recruitment and automotive were the leading categories.
CPM is now the dominant pricing methodology, with 62% of general display advertising expenditures and 38% being direct response based.
The report is compiled using data from industry participants and estimates for Google display, video and mobile advertising, and Facebook display and mobile advertising.