Online ad spend to exceed $3b earlier than expected, as display bounces back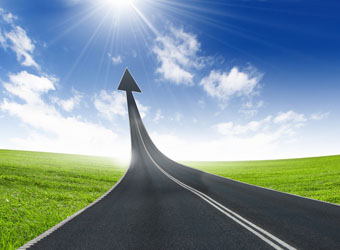 Online advertising expenditure posted first quarter growth of 19% year on year for the period ending in March, driven by a surge in display advertising.
Figures compiled by PriceWaterhouseCoopers for the Interactive Advertising Bureau (IAB) put the online ad industry at $713 million in quarter one of 2012, and on track to reach $3 billion this calendar year.
Search and directories continued to dominate the sector during the current period, accounting for  55.5% of revenue, or $395.7 million, grew 21.4 percent year on year to account with directories growing at a faster rate than search during the period.
Display advertising bounced back after lower than expected growth last year, recording year-on-year growth of 18%, its highest increase since 2008. It now ranks in third place by share of revenue, with 21.6% of the market, just behind classifieds which grew 13% year on year to account for 22.9% in the period ending 31 March.
CEO of IAB Australia, Paul Fisher, comments that as more advertisers moves online they are enjoying the benefits of measurability and aren't being disappointed by results. "The continued growth of online reflects the strengthening confidence of marketers and agencies that online is their medium of choice," Fisher says. "In this challenging economic environment they look to online to provide measurability, reach, frequency, brand and direct response messaging – and they aren't being disappointed."
Classifieds continued to migrate from other media over the current period to reach $165.3 million in revenue, fuelled by strong growth in the real estate, automotive and recruitment sectors.
Within the display category, the FMCG sector posted significant year on year growth as brands looked to reach grocery buyers online.  Video, which will be reported in greater detail by the IAB this year, also reported strong year-on-year growth to reach $11.6 million for quarter.
Fisher has no doubt that online advertising in on track to surpass the $3 billion mark forecast for this calendar year, taking its share of the ad market to 20%. "It's quite possible that we'll reach that milestone this financial year thanks to increased consumer confidence sparked by further interest rate cuts which we believe will support continued growth in online advertising in key sectors," Fisher adds.
Online spend from the retail and government sectors continue to flat line, in surprising results from the tracking, considering both are facing tough marketing and communications conditions. Fisher comments, "There is a real opportunity for these sectors to invest their advertising budgets online where they will reach, engage and influence their audiences most effectively and we'll be working hard through this year to help them understand the potential that online offers them."
CPM-based pricing continued as the dominant expenditure type, accounting for 74% of advertising expenditure, ahead of the direct response method which made up the remaining 26%.