OOH: 10th quarter of growth, 13% audience increase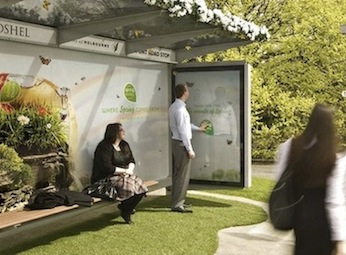 The out of home ad industry grew by 3% year on year during the June quarter, it's tenth consecutive quarter of growth, as the number of Australians exposed to its footprint grew 13%.
Daily contacts with OOH ads rose from 229 million a year ago to 338 million at the end of June, according to the industry's measurement system MOVE. This has sparked continual growth for the industry, which took in $235.5 million in ad spend during the June quarter this year.
Charmaine Moldrich, CEO of the Outdoor Media Association, says OOH continues to outstrip other traditional media channels thanks to the measurability of MOVE, which has been updated to cover more sites.
"All updates and changes to data for 2012 are the result of changing market conditions and a methodology update to the transit model within MOVE. MOVE is now able to further prove the strength of OOH by reporting on OOH's ability to connect advertisers with even more people daily," Moldrich says.
Since the September 2011 data release, inventory within the system has been updated to include new sites, the removal of old sites and site transfers between operators, contributing to a 5.5% increase in OOH sites measured by MOVE. In addition to these signage updates, MOVE further improved its methodology in measuring people waiting for buses. The effect of this update to the transit model broadly is a 5% – 10% increase in audience contacts for buses.
As part of this data update, MOVE software now includes the 2012 target audience potentials for each demographic, adding a further 1.8% increase to the contacts. Target audience potentials on each report should now match the OZTAM 2012 demographics.
"This methodology change allows us to confidently report improved contact data for buses; audience which was always there but we weren't able to report on until now," Moldrich adds.