Stuart Sayers steps up as new Yahoo!7 CEO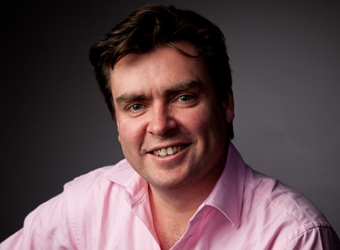 Stuart Sayers is the new chief executive of Yahoo!7, stepping into the role vacated by Rohan Lund, who left to become COO at Seven West Media Group.
Sayers assumes the new role on 1 September having been promoted from his position as COO of the company. On the appointment he comments, "Since I joined Yahoo!7, I've been extremely impressed and energised by the great work already being done and the range of opportunities that lie ahead for the business in a rapidly changing industry. I relish this opportunity to work alongside the Yahoo!7 executive team and the Yahoo!7 board to cement our leadership position and drive continued growth."
Rose Tsou, senior vice president of Yahoo!'s Asia Pacific region and chair of the Yahoo!7 board says, "I'm confident that Stuart's strong leadership and the experience of the Yahoo!7 executive management team will help take Yahoo!7 into its next phase of growth."
Prior to joining Yahoo!7, Sayers held management and strategy roles at ANZ Bank and E*TRADE, spent eight years at McKinsey & Company and spent time in brand management at Procter & Gamble.