OOH surges with 6.5% third quarter growth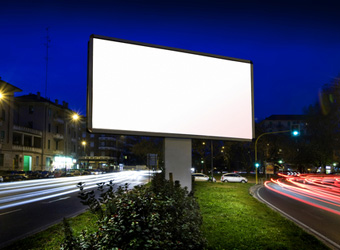 Out-of-home (OOH) advertising surged in the third quarter of the year, posting its eleventh consecutive quarter of growth with a 6.5% year on year increase.
According to figures from the Outdoor Media Association (OMA) the industry took in sales revenue of $120.3 million, up from $113.1 million in 2011. Year to date, it has taken in $355.8 million, a 4% increase on the same time last year.
Richard Herring, Chairman of the OMA and CEO of APN Outdoor says the results add momentum to the industry's impressive growth trajectory. "Our ability to keep growing in a volatile media landscape is testament to our strength and relevance in today's society," Herring says.
Herring credits the results to the industry's understanding of its audiences and proactive adaption to changes in the market. "We continue to invest in leading edge research and technology that meets the expectations of savvy advertisers."
Roadside billboards drew the largest investment from advertisers, earning $44.5 million between July and September, followed by other roadside spaces such as street furniture and bus backs, on $42.9 million. Transport areas and airports earnt $18.9 million, while retail took in $14.0 million.
Year to date 2012:
Roadside Billboards (over and under 25 square metres) – $131.1 million
Roadside Other (street furniture, taxis, bus/tram externals, small format) – $128.6 million
Transport (including airports) – $54.7 million
Retail – $41.3 million