Optus 'Clever Buoy' wins Cannes Gold Lion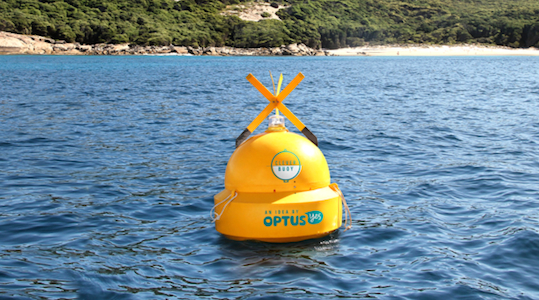 Optus' 'Clever Buoy' campaign by M&C Saatchi Sydney has won a Gold Lion at Cannes in the mobile category.
Launched in 2014, 'Clever Buoy' demonstrated the power of the Optus network by developing a piece of breakthrough shark detection technology. The smart ocean buoy detects sharks in the water and sends instant alerts to lifeguards via the Optus network, protecting the lives of both people and sharks.
The campaign achieved a social media reach of more than 19 million with an 84% positive sentiment towards the Optus brand, and has featured in more than 475 news stories globally.
The Cannes Gold Lion is the latest in a string of awards for the campaign, including Grand Prix and Gold at the WARC Prize for Innovation, 'Most Innovative Use of Digital' at the London International Awards, and 4 Pencils at the 2015 One Show Awards.
Find out more about the campaign by checking out our case study here.
Campaign credits:
Brand name of product or service: 'Clever Buoy'
Client: Optus
Concept/art director: Paul Gregson
Concept/copywriter: Jono Flannery
Concept/creative technologist: James Bush
Creative directors: Paul Dunne and Ant Larcombe
Project director: Nadine Frisk
Senior account director: Karlee Weatherstone
Senior account manager: Sarah Cunningham
Design director: Steve Hanzic
Head of technology: Roger Chapman
Executive creative director: Ben Welsh
CEO Australia: Jaimes Leggett
Group innovation director: Ben Cooper
Strategy director: Dan Bye
Chief strategy officer: Justin Graham
Executive producer: Mick Perry
Producer: Nikki Marsh
Partner: Google Australia
PR company: Fuel Communications
Media agency: Starcom
Production company: Shark Mitigation Systems
Animation company: 60/40 @ Heckler
Optus directors, brand & communications: Andrew Branwhite and Nathan Rosenberg
Optus brand project lead: Andrea Darling
Optus corporate affairs manager: Claire Wong
Content film director: Josh Moore