Next year the festival should be held in Iceland – Live from Cannes Lions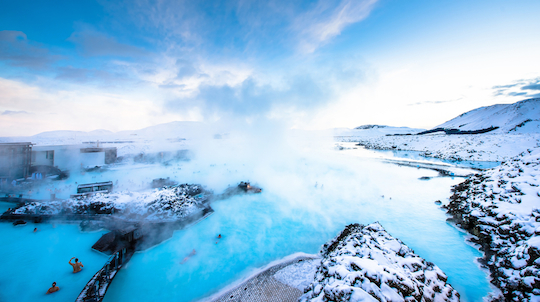 It may be completely unrealistic but next year Rob Morrison would like to move the Cannes Lion festival to somewhere icy. 
Reykjavik maybe. Or Newfoundland. Because maybe then the perception of Cannes among many marketers would be challenged.
Be honest. If I said I'd buy you a ticket to next year's Cannes Lions Festival would you only think about the work?
Or would your mind quickly drift to the reputation for parties? The infamous Gutter Bar? Excess drinking and eating. Sitting on the beach. Swimming in the crystal blue Med. It's all a bit of a jolly isn't it?
That's the myth that desperately needs to be exploded.
I wish I could put into words how hard work Cannes really is.
Judging the Direct Lions was six straight days of intellectual gymnastics. Switch industry. Switch brand. Switch nation. Switch objective. Measure the answer against four criteria.
We finished after midnight on two of the six days. The weekend came and went without notice. We had a three-hour conversation about what deserved a Grand Prix. This was no holiday.
The one drug we did have a huge binge on was inspiration.
If you have a spare half hour look at the twenty campaigns we chose as Gold. Volvo stole the Super Bowl using a simple offer on social. A porn site used a sampling strategy to get subscriptions for a product most people get for free. A charity got Nazis to raise money for their own demise. A cable TV company made an online form entertaining.
The lecture sessions are equally inspiring.
Pharrell Williams spoke at length about how he chooses to collaborate, saying; "I stay grounded because everyone around me floats."
Jamie Oliver talked about not being fearful of taking risks saying; "I've fucked up about 40% of the time. Those mistakes are my R&D."
If someone offers you a chance to come to the festival then grab it. But pack your open mind and charged up laptop, alongside your sunscreen and Berocca. Because I know which you'll use more.