PayPal gets new identity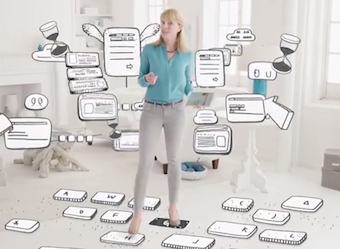 PayPal has launched a global  re-brand campaign centered around the idea of 'Powering The People Economy.'
The campaign, developed by Havas Worldwide, will stretch across television, print, digital, out of home, experiential, in-store and social channels with television spots planned to appear first in Germany, the UK, Australia and the US.
"PayPal has an opportunity and responsibility to help people take control of their money and use it in any way they want, through seamless and delightful experiences," says PayPal's president, Davis Marcus.
"Powering The People Economy is a recognition of what our customers should expect and demand from us – secure, easy and convenient payment experiences that get out of the way and get them closer to what they want."
"PayPal believes in a world that works for people, rather than the other way around," adds PayPal's vice president of global brand, Christina Smedley. "Through our products, we are making life better in tangible, practical and magical ways and building a world that makes every day easier and simpler for everyone. The essence behind this new campaign puts people, not institutions, first."
The new campaign extends beyond marketing and features a new brand identity and updated PayPallogo (designed by fuseproject) that features a more modern and mobile-first appearance.
PayPal's president, David Marcus explains the rebrand below:
New TVCs are due to hit Aussie screens soon:
http://youtu.be/VsLMTMsBums
http://youtu.be/4z2TBnvCHnY